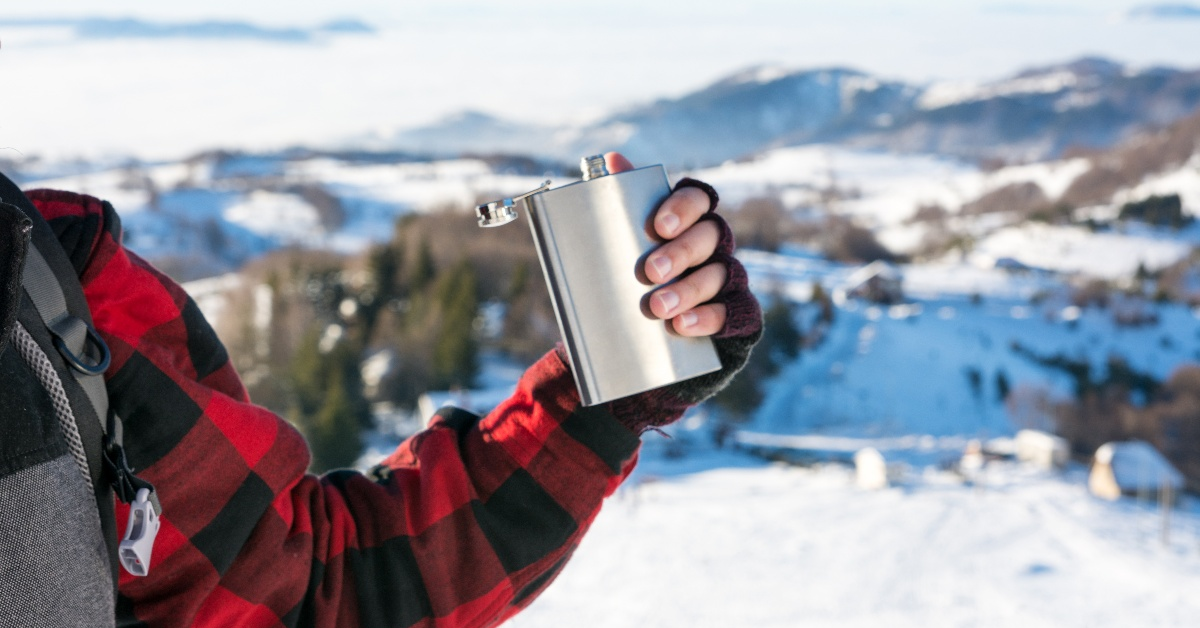 Flasks have a certain kind of connotation: It's in the pocket of your perpetually drunk uncle who won't stop talking about a bad business deal from decades ago. Or it's in grandma's purse but no one knows … except you and all the other grandchildren.
But now you have a dilemma. You received a flask for Christmas, or was it your wedding? Or was it that one birthday a couple years back? Anyhow, while it's not as common as other drinks that come in fancy glasses with stems or big ice cubes, a good flask drink excels in its simple concoction with no worries at all about the presentation.
No need to get trashy or flashy—dust off that flask and get some practical use out of the thing. It turns out that winter is a great time to use it for some good flask drinks that travel well and fit in your pocket, so it can keep up with your activities, the events you attend, or just regular old routines—maybe even another wedding.
Here are some good flask drinks for your winter survival.