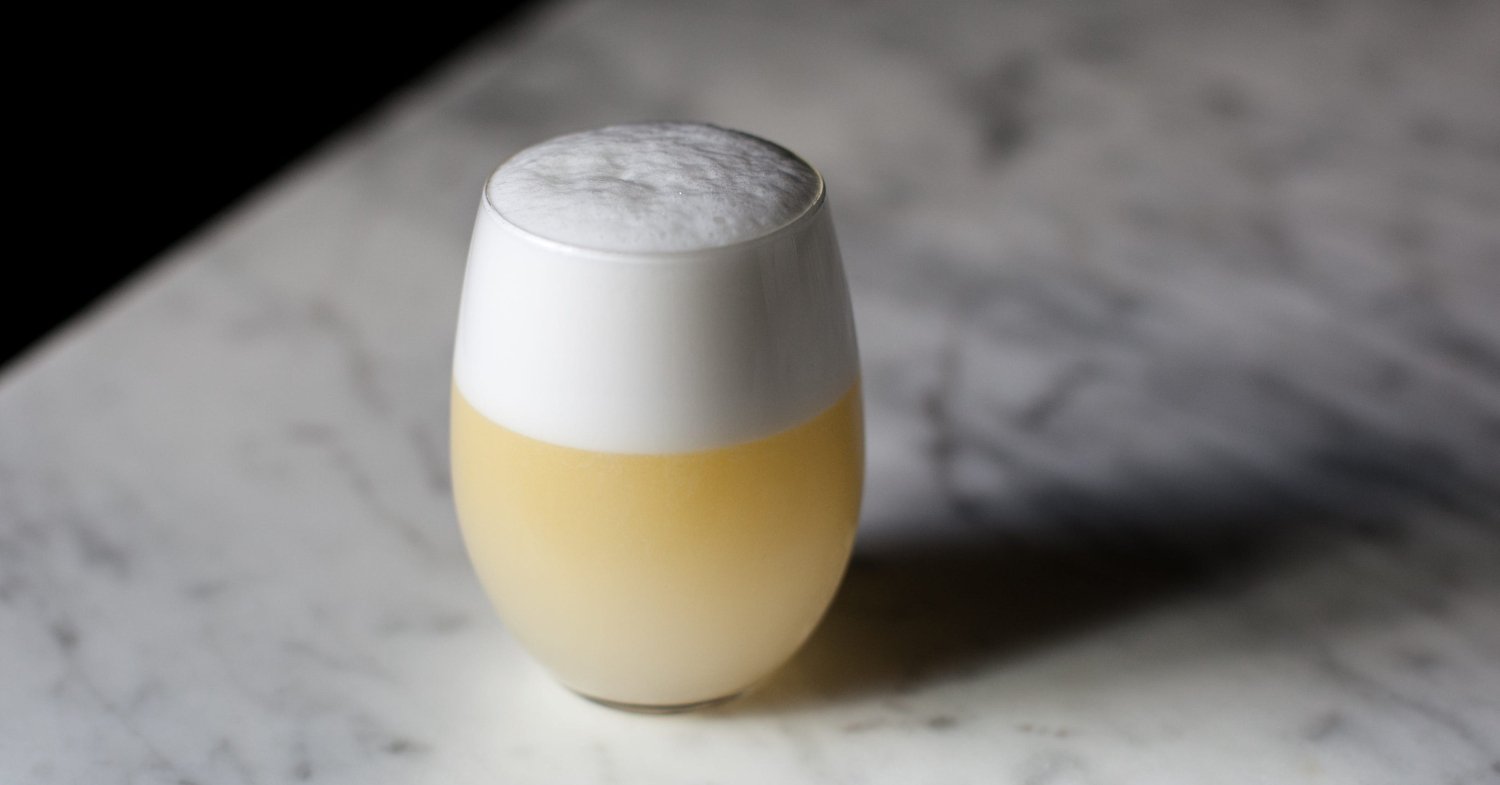 During COVID-19, thirsty Americans turned to Google in droves looking for new cocktail recipes. From Alabama to Wyoming, each state Googled something different – and results show that more than any other, Minnesotans crave the oliveto. Here's how to make an oliveto, Minnesota's most-Googled quarantine cocktail.
What is an Oliveto?
The oliveto is essentially a gin sour with a twist – namely the olive oil and egg white. The "frothy" texture comes from the emulsified egg white and oil mixture created by rapidly shaking the ingredients together, which gives the mixture volume and just a bit of "poof."
The oliveto was both the creation of and a favorite at the Marvel Bar in Minneapolis, a now-closed cocktail bar in the hip part of the North Loop known for its speakeasy vibe, specialty bitters, and extensive whiskey menu. The bar closed in early 2020 on account of the pandemic, with its owners later announcing it wouldn't reopen – perhaps leading Minnesotans to seek the bar's signature oliveto recipe for themselves.
How to Make an Oliveto
Oliveto lovers come back to the cocktail because of its unique texture and sour bite. If you weren't one of the lucky ones who got to taste this unique cocktail as prepared at Marvel Bar (or if you've got that craving again), take a swing at the simple oliveto recipe below.
(You'll need a shaker, a strainer, and a glass – either rocks or stemmed, but make sure it's chilled.)
Ingredients
Instructions
Combine everything but the ice in a shaker.
Shake fast and hard to emulsify the egg white and olive oil.
Add ice cubes and shake for another 20 seconds.
Strain into a chilled glass.
You can find everything you need for the perfect cocktail at Haskell's! Shop online or in-store today and save on all your favorites.