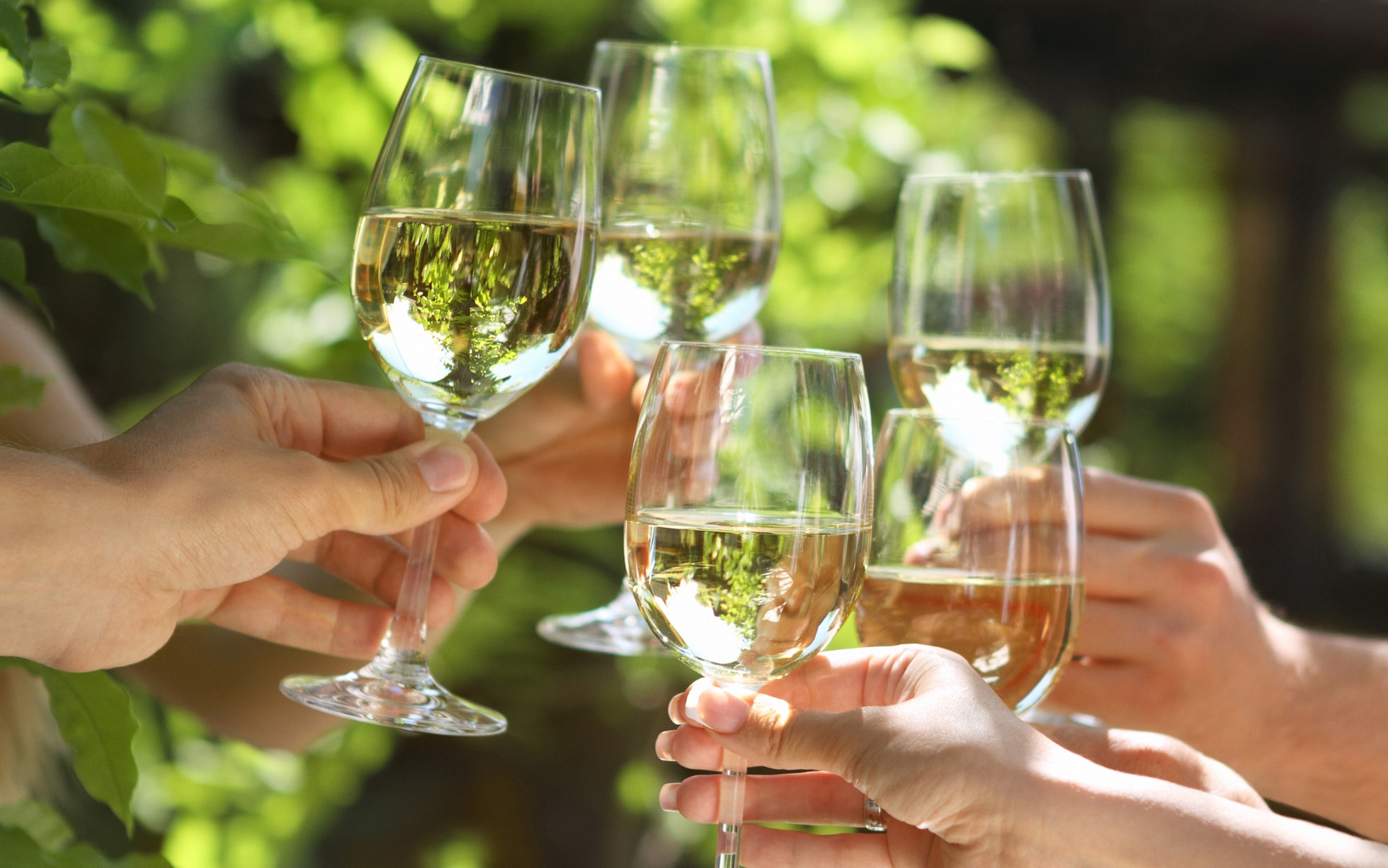 What better way to kick off summer than a barbecue, holding a napkin-wrapped glass of cold bubbly or an ice-crackling cocktail? To make your BBQ beverages standout from the usual suspects, a little planning will go a long way. Haskell's Jack Farrell has shared some unique wine concoctions that will have your friends and family scheduling your next get together ASAP.
Here is a list of picnic and BBQ inspired cocktails for your summer get together.
Wines for picnics, brunch:
When you're out in the sun in the middle of the afternoon, a good wine can be both refreshing and dangerous, which is why Jack recommends sticking with lower ABVs.

"Rosés, which is called in France 'summer water' because people take it on picnics," Jack said. "... Get a wine from Provence because it's low in alcohol." A Rhone on the other hand is typically higher in alcohol and may not make for the best summer picnic beverage.

Other great summer wines include Vino Verde, Pinot Grigio, Sauvignon Blanc, Riesling (the best of which are from Germany, Jack says, and pair well with spicy foods) and Prosecco.

"Those wines all need some kind of chilling," Jack said. "So you want to bring something along to keep them cold."
Prosecco DOC Rosé
If you're looking for the best of all worlds–white, red, and bubbly–for your picnic, keep your eyes out for newly designated Prosecco DOC Rosé. The DOC is a Prosecco producer consortium that sets Prosecco standards, granting worthy bottles of bubbly permission to print the DOC label on their product. That doesn't mean they have to be expensive. Distribution of Prosecco Rosé is expected to increase drastically over the next year.
White Wine Cocktail Recipes:
When you're looking to diversify wine options for your picnic guests, you can easily enhance any traditional cocktail with a bubbly alternative. These recipes are easily concocted and will elevate the best aspects of every bottle you open.
Prosecco Sangria
Make your favorite sangria with Prosecco instead of red wine, Jack says, and be sure to sweeten the fruit with sugar to help it pop.

You can follow our "Easy Sangria Recipes," one of which includes Prosecco.
Sparkling Sangria:
2 bottles of Casa Farrelli Prosecco
1 cup brandy
1/2 cup Gran Torres orange liqueur
1/4 cup superfine sugar
1 orange, thinly sliced
1 pint raspberries
1 lime, thinly sliced
1 lemon, thinly sliced
Mimosa: Beyond the Orange Juice
First, the juice – you don't need to use orange juice to make a good mimosa, Jack said. Cranberry juice, apple cider, pineapple and other all make good mimosas

Next, the Champagne: Don't make it higher-end than necessary.

"You don't really want to use good Champagne when you're making a mimosa," Jack said. "Just any sparkling wine would be just fine."

We also have four mimosa recipes to enhance your next brunch or picnic, including a Belinee–a mix of sparkling wine and pureed fruit.
White Wine Punch:
A large gathering calls for an easy-to-serve, go-to house beverage that supports all of the other beverages you're offering guests.

Our white wine punch recipe is easy to prepare and encompasses enough ingredients to keep just about everybody happy. It's one of our six wine recipes with fruit.
Start Your Party Planning Early
As you gather ingredients for your summer barbecue, don't forget to enjoy the process and start planning early. That will make the mixing easier, the presentation more fun, and it will give everyone the pleasure of mixing their own drinks. As Jack says, your guests can be the bartender and you can be the host.