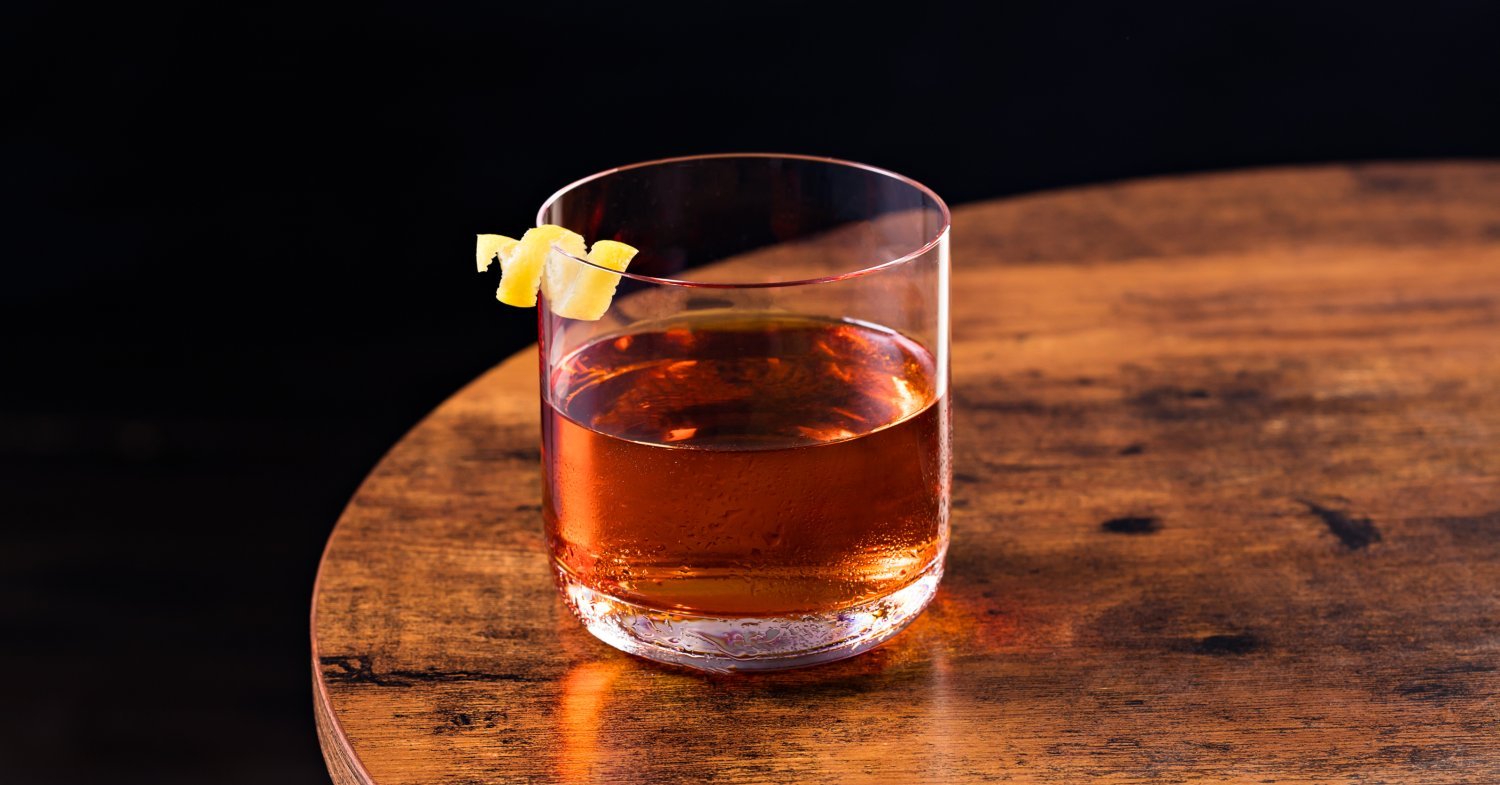 A type of brandy made from twice-distilled white wine, cognac is known for its complex, character-driven flavor, courtesy of its prolonged aging (in French oak barrels for at least two years). There's a reason cognac is often poured neat, but cognac cocktails add a bit of a fun twist to this solo brandy.
Cognac's spicy, sweet, fruity, bitter tastes make it a natural fit for fall. To get started off right, we enlisted Madison in Mpls to kick off our list of fall cognac cocktails with her favorite Cognac Old Fashioned recipe featuring this sumptuous solo sipper!
Cognac Cocktails for Fall
Cognac Old Fashioned by
MadisoninMpls
(serves 1)
Ingredients
2 oz. cognac (try Camus VSOP Cognac)
3 dashes orange bitters
2 dashes angostura bitters
1 tbsp simple syrup

To make simple syrup, heat equal parts sugar and water until sugar is dissolved

Orange rind for garnish
Instructions
Stir all ingredients together in a stirring glass.
Pour into a rocks glass over ice.
Top with orange garnish.
The Autumn Orchard by
Bon Appétit
(serves 2)
Ingredients
Instructions
Mix cognac, apple brandy, orange liqueur, pear liqueur, lime juice, Angostura bitters, and ice in a cocktail shaker.
Cover and shake vigorously 20 times.
Strain between two coupe glasses.
Float lime slices on top and serve.
Ingredients
1 ounce cognac
1 ounce amaretto (try Lazzaroni Amaretto)
6 ounces coffee (black, or enough to fill a heat-safe glass)
Whipped cream and shaved almonds for garnish
Instructions
Pour the cognac and amaretto into an Irish coffee glass.
Fill with hot coffee.
Top with whipped cream and garnish with shaved almonds and serve.
T
he French Apple by
Hennessy
(serves 1)
Ingredients
½ oz. cognac
½ oz. vodka (try Grays Peak)
1 oz. apple cider
2 dashes aromatic bitters
Grated or ground cinnamon for garnish
Instructions
Combine all ingredients in a rocks glass with ice cubes.
Stir until well chilled.
Garnish with cinnamon and serve.
Grab any of those ingredients you don't already have at Haskell's or online at haskells.com!
MadisoninMpls creates content about her favorite food, drinks, and pastimes in Minneapolis. Visit her site at madisoninmpls.com for recipes, recommendations, and updates.