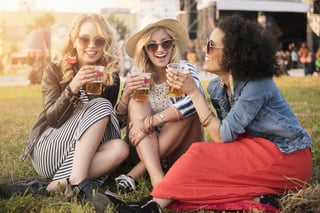 A crisp, refreshing and light beer can quickly cool you down and make mowing the lawn a far more enjoyable chore. At Haskell's 13 locations, we have our coolers filled with six-packs and more of cold beers that are perfect for a hot summer day.
First, what's the difference between light beer and a regular beer? Approximately 40 calories. For instance, on average a 12-ounce regular beer has 150 calories, whereas a light beer will have 110 calories. And, less alcohol. With that said, we'll give you some options — true light beers, as well as regular beers that are perfect for a Minnesota summer.
Six True Light Beers
Six Minnesota-Made Perfect Summer Beers
And, an extra for good measure
Summit Maibock — A seasonal malty, pale beer is brewed using Czechoslovakian Saaz hops, specialty malts, and German lager yeast.
Here is a breakdown of calories and alcohol content for about 200 popular beers.