How Schell's Brought German Craft Beer to Minnesota
Craft beer is hot. Can't keep it on the shelf hot. And, while beer lovers are elated that so many people are enjoying this renaissance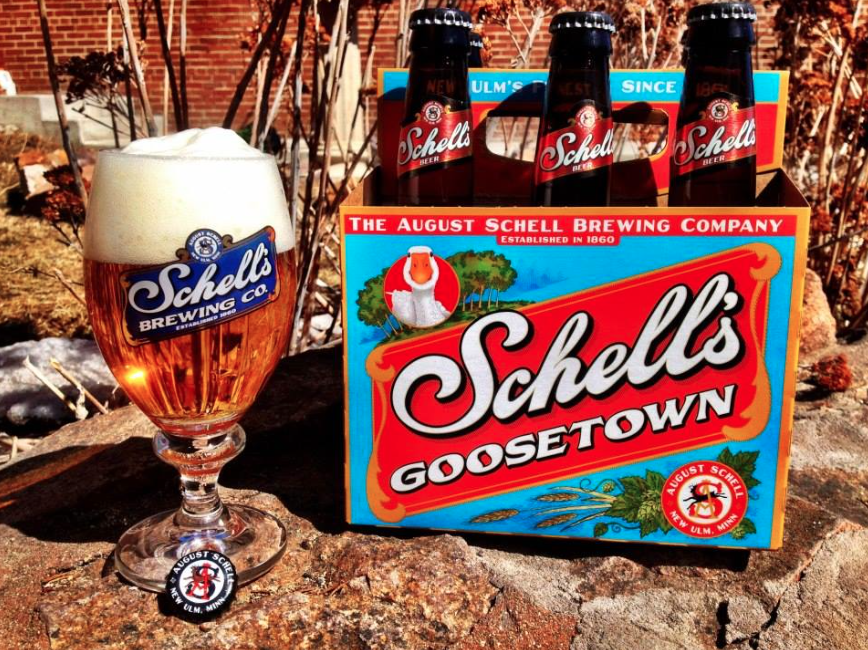 of fine suds, the craft beer movement in Minnesota has been brewing for more than 150 years, thanks to a German immigrant who helped co-found New Ulm, a small town in Brown County.
That would be August Schell, a laborer who could not find a good German beer, so he did what was natural. He did it himself. Schell made history by creating what is now one of the oldest active breweries in the United States in 1860. (If you're wondering, Yuengling in PA holds the honor as the nation's oldest brewery.)
German Tradition
Six generations have been crafting these terrific German beers. And while some of the seasonal beers and ales are quite popular, the one offering in particular stands out as an Upper Midwest favorite: Deer Brand. Schell's has been brewing Deer Brand since before prohibition.
It seems everyone has a seasonal beer, but one that is getting Schell's beer lovers excited was recently bottled – the beloved Goosetown – a light, citrusy Gose-style beer.
For those who enjoy something a bit unique, you'll want to check out Schell's collection of specialty beers in the Noble Series. These Berlin-style wheat beers, or Berliner Weisse, are aged in the cypress fermentation tanks Schell's bought back in 1936.
The latest addition to the Noble Series is Dawn of Aurora, a recreation of a long-forgotten Berliner Weisse style of "Starkbier," a traditional German "strong beer."
Family Tradition
Jace Marti, the 6th generation family brew master, says, "We wanted to explore yet another historical variation of the Berliner Weisse style. The starkbier is a stronger version, often referred to as a Champagner Weisse."
Whatever your tastes, at Haskell's, we are proud to carry on this Minnesota tradition by offering Schell's beers. And, if you are a fan of another Minnesota institution – Grain Belt – you can thank the folks at Schell's for ensuring generations to come will be able to crack open this classic beer, as well.
Founded in 1934, Haskell's has championed fine wines for over 80 years. We have several wine stores in Minnesota, two delis and one restaurant. As one of the top wine shops in North America, Haskell's is known for legendary service and one of the finest collections of wine, beer and spirits. Led by Chairman and CEO Jack Farrell, and the Farrell family, Haskell's continues to be at the forefront of the wine scene throughout the world. Haskell's also can ship wine, beer & spirits all throughout the world, the U.S. and we deliver locally.