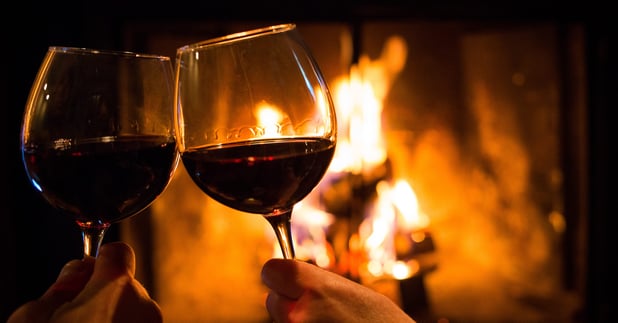 'Tis the season of cooler weather and lower prices! With familial gatherings put on hold last year, this holiday season could be one for the books. We want to make sure you are prepared for it. Enjoy these deals and events November through the New Year.
Veterans Day Sale
November 11th, 12th, & 13th
We have been supporting our troops since 1942 the best way we know how: through excellent spirits. Seriously, check out How a WWII Veteran (Almost) Smuggled $5,000 of Haskell's Liquor to the Pacific. Our roots run deep and because of it, we want to offer 10% off all products for service members.
Beaujolais Nouveau Day – World Wide Release
November 18th
It wouldn't be Thanksgiving without the Beaujolais Nouveau release the Thursday before Thanksgiving. The tradition continues at each of our Haskell's locations! This year we will be offering the 2021 BEAUJOLAIS NOUVEAU DUBOEUF.
The tradition states if you drink a bottle of Beaujolais Nouveau within the year it is made, you will have good luck all of the following year. So why not celebrate "to luck" and enjoy this fresh light and young wine! You may want to jot this one down in your calendar. Supplies are limited and we run out every year!
Black Friday/Small Business Saturday
November 26th & 27th
This is a big in-story only deal – get to your nearest Haskell's this Black Friday and Small Business Saturday. All wine (except for Hot Values and BOGOs) will be 20% off, and it's an in-store only deal. Stock up on your favorites or maybe try something new. With 20% off, the Haskell's store is your place to stock up your wine cellar for the upcoming winter season.
Cyber Monday
November 29th
On Cyber Monday enjoy 15% off all Haskell's gift cards! You get more bang for your buck without leaving the comfort of your couch. Gift cards will be available in 7 convenient amounts and make the perfect stocking stuffer. Maybe it's time you spruce up your at-home bar or buy gifts for the office. Sit back, click, and enjoy the Cyber Monday sale. We will snail mail you the cards via USPS or you can pick them up in store. It's really that simple, and it's like FREE MONEY for the wise shopper!
Holiday Sale & The Haskell's 100
December 1st through January 16th
Enjoy great deals and festive drink ideas throughout the winter. Look out for our upcoming Holiday catalog for the best deals of the season. We will also be releasing our annual Haskell's 100! The Haskell's 100 are our TOP 100 wine picks from 2021! Stay tuned for the release of these amazing wines!
Looking for a little more holiday inspiration? Something with a little more substance? Download our free Recipe Book to keep your table full and guests happy. Think of it as a gift from our family to yours.
We are honored to be a part of your family's holiday gatherings. Stock up on your favorites and keep the good times rolling. Cheers!