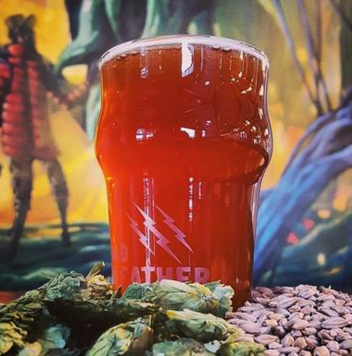 The weather. It gives even the quietest Minnesotans something to talk about. But in St. Paul, it's the Bad Weather – as in Bad Weather Brewing – that has beer lovers talking. The 7th Street Brewery and Taproom is a hot spot in the Capital City, with a lineup of great seasonal beers and rotating food trucks bringing a sense of the unpredictable that is, indeed, like the Minnesota weather.
WINDVANE – Red IPA
Bad Weather Brewing's flagship beer is a four season IPA. No need to worry about high winds, humidity, or hot flashes.
ABV: 6.0% 
Malts: American & British Pale, Caramel, Roasted, Belgian
The HOPCROMANCER – American IPA
Pours gold with a thick white head.