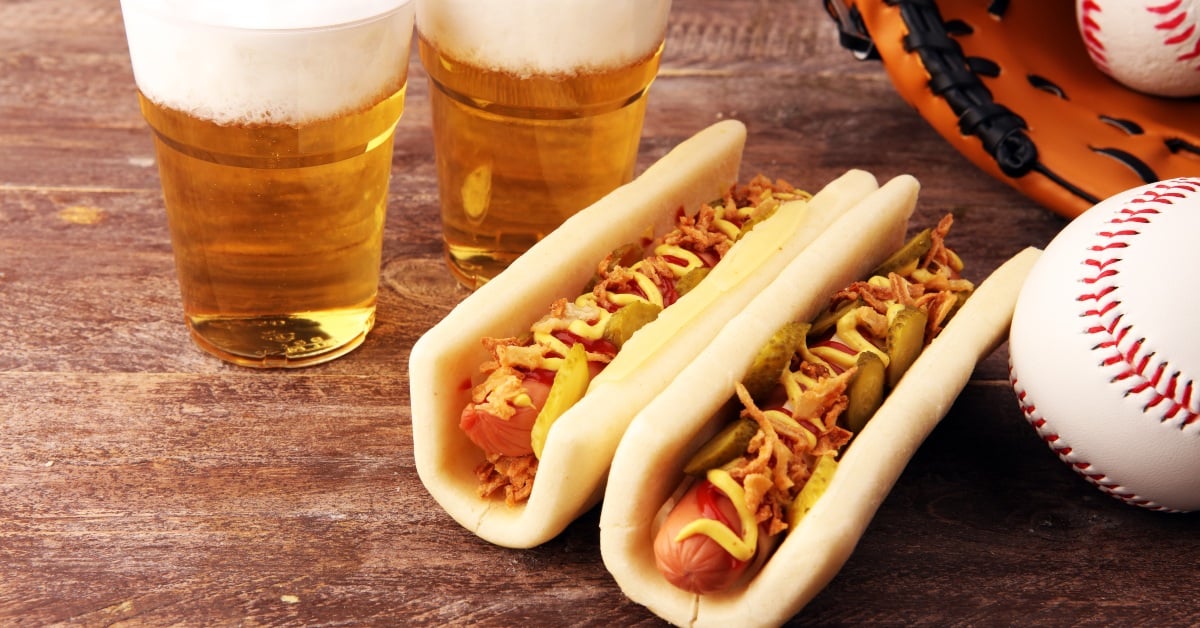 A summer of quarantine threw a curveball for the Minnesota Twins' 2020 season, but sure enough, the game will go on – without the roar of crowds and signature scents of Target Field's most popular food and beverage vendors. You can't be there, but you can order your favorites and watch the game from home!
Taste opening day with some of these great ballpark foods and beers.
Beers Perfect for Opening Day 2020
Baseball without beer? That's like basketball without the basket! (Well… maybe not exactly.) Pick up a pack of your favorite brews for Opening Day. Close your eyes, take a sip, and it's almost like you're really there. (Again, we're being figurative. Go with it.)
Minnesota Ballpark Foods You Can Still Get During COVID-19
The coronavirus pandemic put the brakes on the long-held tradition of new foods debuting at Target Field – but fortunately for us, many of the Twin Cities' favorite ballpark foods went online to bring you the taste of Twins Stadium at home. While you're picking up your Haskell's order, try one of these classic ballpark foods (or just great substitutes)!
Kramarczuk's

: If you've been to Target Field, you've probably followed your nose to Kramarczuk's. You might have to do a little more work for yourself to enjoy one of their cheddar brats, but trust us – it's worth it. (Just make sure you warn anyone within the molten cheese splash radius.)

Candyland

: Popcorn, snacks, gummy worms – you should be able to find anything that doesn't count as a "meal" at this Minnesota sweet tooth staple. Just don't spoil your dinner! Or do! You're an adult!
Pizza Lucé: If you've got a crowd, we hope you're at least 6 feet from each other (though we admit it'll be hard with all these great food options in one spot). Keep them all full and happy with a pie from one of Minnesota's favorite pizza chains.

Soul Bowl

: It's "soul food reimagined for the urban millennial" – and it's all your comfort food favorites in one place, brought to Target Field for the first time in 2019. This is one of the better ideas we've ever heard of, period, but it's especially a no-brainer for your socially distanced Opening Day festivities.

Uncle Franky's

: Less of a restaurant and more of a NE Minneapolis institution, you don't get much more of an Opening Day flavor than Uncle Franky's – despite the fact they're not actually AT the field. Try the Franky Dog!
Opening Day was always about enjoying baseball with a bunch of other people who do, too – so while you might have fewer people around, you can pick up some of the slack with great local food options and beer from Haskell's. Order today!