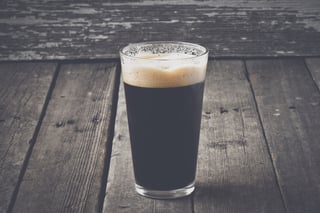 It's the season of change. You know the drill. Bring out your favorite sweaters, light the wood fire and break open a hearty ale. It also means those light, fruity summer seasonal beers are making way for the dark ales and stouts that compliment autumn so well.
Minnesota's own craft beer scene is rich with offerings of harvest-friendly, malty brews. So, along with terrific German beers, there are plenty of brews to help keep you satisfied. Not sure where to start? Our beer experts at Haskell's have just the list to help you seamlessly transition your beverage of choice from season to season.
A Dozen Dark Seasonal Beers You Definitely Want to Bring Home

Ayinger Oktober Fest-Märzen - Celebrate Oktoberfest Bavarian style with this crowd favorite.
Bent Paddle Black Ale - From Up North comes an ale that drinks like a porter but looks like a stout.
Great Lakes Seasonal Stout - Grab a 4-pack and enjoy a handcrafted Imperial Stout.
Indeed Brewery Yamma Jamma - Beer brewed with sweet potatoes, and blend of warm, fragrant spices.
Leinenkugel's Creamy Dark - It's always a good time for a Leinie, so make it a dark and creamy lager.
Schell's Oktoberfest - A local, seasonal favorite offering a soft malt sweetness, pleasant mouthfeel and a slight spiciness.
St. Croix Creamy Brown Ale - From St. Paul comes a nice cream ale perfect for a crisp autumn evening.
Schell's Limited Seasonal - A black lager with a roasty maltiness, sturdy hop bitterness and an underlying subtle smokiness.
Summit Great Northern Porter - St. Paul's classic craft beer company brews a beauty with a slightly sweet, chocolatey finish.
Surly Darkness - Russian Imperial Stout with Surly's signature touch.
Victory Festbier - A full-bodied and smooth German beer to celebrate Oktoberfest.
Wabasha Cave Stout - From St. Paul comes a big beer with dark chocolate and coffee flavors and a thick, heavy profile.
Did you know that you can stay bundled in your home by buying your seasonal favorites online? Check out our wide beer selection online. You can also enjoy some of our lowest prices of the season with Haskell's Fall Sale. Just click the icon below!