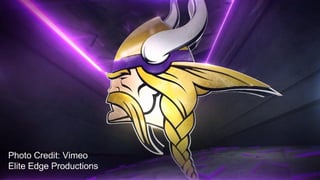 Hey Vikings fans, are you stoked and stocked for Sunday? Do you have your Minnesota Vikings party essentials? Gather your beer, your booze, your food and your purple pride and get ready to cheer on the Vikings, as they're one victory away from a hometown championship!
We've come up with a short list of ideas that you must-have to make your Minnesota pride shine, including some great party recipes to pair with your drinks. Go Vikes!
Your Three Vikings Party Must-Haves for Game One
1. Minnesota Beer
While there are hundreds of beers out there to chose from, what better way to celebrate your Minnesota team than with Minnesota beer? Here are a few local beers you can buy through Haskell's online store:
That's just a sample. Check out this recent blog for an extensive list of Minnesota made brews!
2. Booze
Here are two fun cocktails to really let your purple pride shine:
1 oz.

Southern Comfort
1 oz. blueberry liqueur
1 oz. sloe gin
Splash of lime juice
Splash of sour mix
Splash of lemon-lime soda
Pour liquors, juice, and sour mix into a highball glass filled with ice. Stir, top with soda.
1 1/2 oz.

vodka


3 oz. lemon juice

3 oz. grape juice (no added sugar)


1 tsp. powdered sugar
Shake all ingredients with ice and strain into a Collins glass over ice cubes. Garnish with a slice of orange and serve.
3. Food
You have to eat, and these two recipes are both easy and proven crowd pleasers, so make more than less. Tip: Buy a big bag of pre-cooked, frozen meatballs from Costco or Sam's Club (or any will do), and a try a rotisserie chicken for the Buffalo dip.
3-5 lbs frozen cooked small meatballs
1 (32 oz.) jar grape jelly
2 (12 oz.) jars chili sauce
In a pot, combine the grape jelly with the chili sauce; add in the meatballs and simmer for about 45 minutes uncovered or until the sauce has thickened. Also, great for a Crock Pot - just add ingredients and let simmer for hours. Serve with toothpicks. Make more than you think you'll need.
2 cups diced cooked chicken
1 8-ounce package cream cheese, softened
1/2 cup blue cheese salad dressing
1/2 cup Franks RedHot sauce
1/2 cup crumbled blue cheese
1/4 cup ranch dressing, to taste
Add and stir ingredients in slow cooker on high until heated through. Serve with celery sticks, nachos, carrots or bread sticks.
Now, all that's left is to sport your purple and gold attire. Skol Vikings!