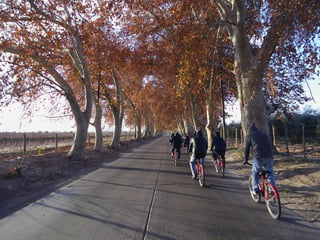 Minnesota is a haven for those who love the outdoors, theater, biking, sports, and… wine. With more than 45 wineries across our state, you don't have to head to either coast to enjoy the beauty that rows upon rows of glistening grapes upon a vine can offer. If you love planning your weekends, we want to help you map out your own tour of Minnesota's wineries.
With a proliferation of cold-hardy grape varieties, thanks to the University of Minnesota, you don't have to go far to enjoy a day at the vineyard.
In fact, Minnesota is home to five distinctive wine trails.
Upper St. Croix Wine Trail
St. Croix Wine Trail
Heartland Wine Trail
Three Rivers Wine Trail
Great River Road Wine Trail
Here are a few of our favorite things (for enchanted Minnesota Winery Tours).
Described as a winery created in the image of a European estate, complete with vineyard, a carriage house, stables, and formal gardens. It's a magical place to tour – and taste. Part of the Upper St. Croix Wine Trail.
This popular winery in Cannon Falls, MN offers full-bodied red to dry whites. The winery hosts an array of events including an upcoming Fall Harvest Experience. Part of the Three Rivers Wine Trail.
Located just outside of Stillwater, enjoy free weekend tours of this gorgeous vineyard or schedule a private tour. Part of the St. Croix Wine Trail.
Nicole Deitman's dream came true when she opened Buffalo Rock winery, located in the Heartland Wine Trail, just north of Minneapolis.
Red Wing offers more than legendary boots and pottery. Enjoy strolling through the vineyard and tasting the wines. Part of the Great River Road Wine Trail.
While not exactly in Minnesota, we just had to add this one due to the beauty of the ride alone to Stockholm, WI. Enjoy a drive along the Mississippi River, stop by Lake Pepin, and enjoy the wine and ciders from this member of the Great River Road Wine Trail.
You can see the entire list of wineries here.
Want to learn more about our local wines and wineries? The Minnesota Farm Winery Association, a non-profit organization representing our local wine industry, is a great resource.
You can also go vineyard hopping with a Minnesota Wine Passport, a program sponsored by the Minnesota Grape Growers Association. Read more here.