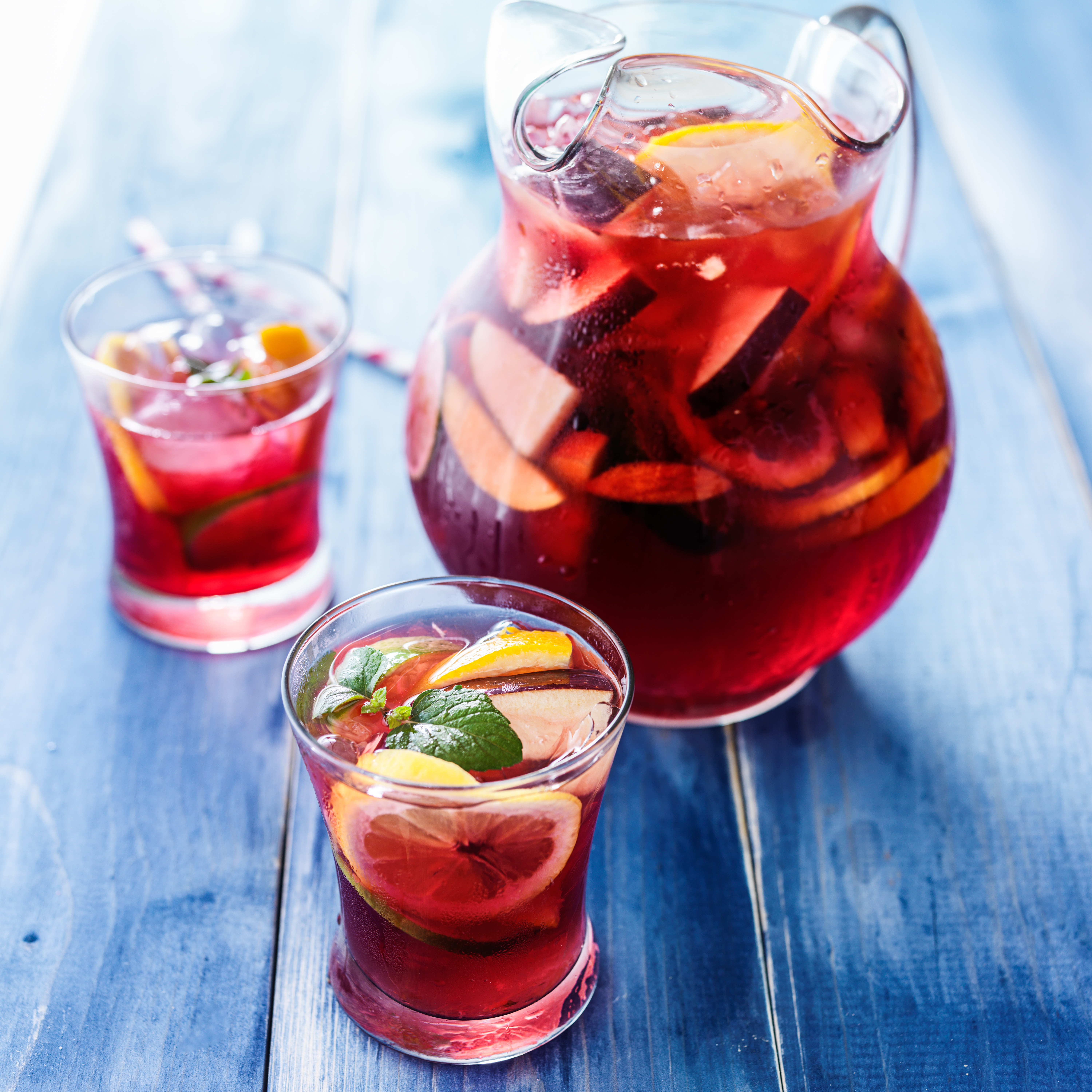 Wine is made from grapes, right? So, it makes sense that wine works with other fruit as well. Add fruit and wine and you have summer in a glass – or pitcher – and we have one word for it: refreshing. We've found five refreshing wine recipes with fruit that take advantage of inexpensive wine, or perhaps wine that you're not necessarily fond of but seem to have extra bottles of on hand – perhaps thanks to recent guests who brought their favorite "cheap wine find." We say every wine has a purpose, so why not use that wine to make a killer wine cocktail?
Let's start with a few sangria recipes.
Sangria is a popular Spanish drink, typically made with red wine, fruit juice, and fresh fruit – and spiked with brandy – though there are recipes for both red and/or white wine. While Spaniards enjoyed this fruit-infused concoction for centuries, it was formally introduced to America at the 1964 World's Fair in New York City.