3 Reasons Why Pinot Grigio is a Go-To Wine
It's not uncommon to hear serious wine drinkers using adjectives like insipid, plain and watery when talking about Pinot Grigio, yet it is one of the moment's hottest wines. So why has Pinot Grigio become one of the best selling wines in the country? Let's take a look behind this unassuming wine.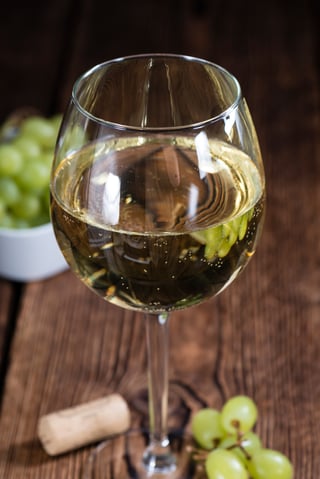 1. Doesn't Offend Anybody
Although Pinot Grigio is a rather underwhelming, non-descript wine, it has developed a strong following in recent years due to its uniqueness and availability. Pinot Grigio is very neutral. I had a very good customer who loved to serve Pinot Grigio at all his dinner parties, because he said, "It doesn't offend anybody!"
But rather than sticking with the common brands of Pinot Grigio, mix it up and try some wines from the northeastern region of Italy, in Vineto, Friuli, and particularly Alto Adige. You'll find that they are exceptional because they have a lot of character while also maintaining the signature light and neutral qualities of your typical Pinot Grigio.
2. Pairs Well With Everything
Pinot Grigio pairs well with almost everything. The wine is usually very crisp, clean, refreshing and acidic. Italian Pinot Grigios are normally light and simple, so they pair well with greens, seafood and chicken dishes. Pinot Grigios from Alsace are much richer, so they are a great option when pairing wine with seafood, especially shellfish, and creamy pastas or smoked meats. From spicy foods to chocolate desserts, you can find a Pinot Grigio to go with just about any dish.
3. Easy to Find
One of the best things about Pinot Grigio is that you can locate it just about anywhere. Since it's made and distributed all around the world, there's a Pinot Grigio for everyone out there. If you're feeling curious, ask a Haskell's wine expert to walk you through the Pinot Grigio vineyards of the world at Haskell's.
Must Try Sicilian Pinot Grigio:
Casa Farrelli Pinot Grigio $9.99
Founded in 1934, Haskell's has championed fine wines for over 80 years. With 13 wine stores in Minnesota, two delis and one restaurant. Haskell's ships throughout the U.S. and delivers locally. As one of the top wine shops in North America, Haskell's is known for legendary service and one of the finest collections of wine, beer and spirits. Led by Chairman and CEO Jack Farrell, and the Farrell family, Haskell's continues to be at the forefront of the wine scene throughout the world.