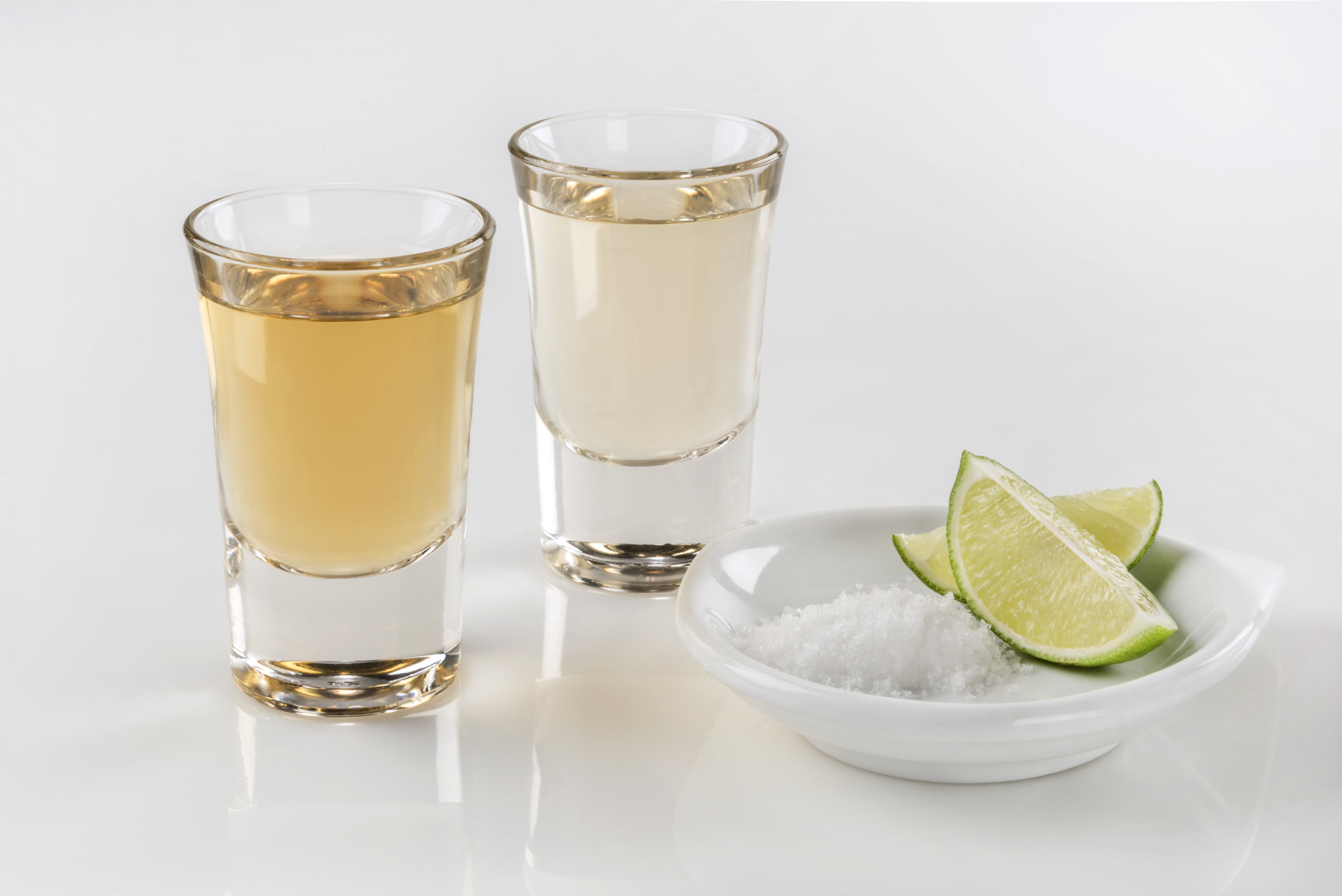 When you look at the calendar and see Cinco de Mayo fast approaching, you may find your liquor shelf lacking some festivity. Perhaps you've heard about mezcal or you have had tequila but are looking to branch out. And, what exactly is mezcal, the cousin -- or is it sibling -- of tequila? What is the difference between mezcal and tequila, anyway?
You may find that mezcal and tequila cannot only mix a mean beverage but they are under-appreciated, multifaceted sippers worthy of any day on the calendar.
What's the difference between Mezcal and Tequila?
Both mezcal and tequila are agave-based Mexican spirits that follow similar preparation and distilling methods. Mezcal is often considered "a smoky tequila," but tequila is actually a form of mezcal, not the other way around.

Mezcal and tequila are distinct in two key ways: the species of agave plant from which they originate and the sugar extraction method.



The first distinction, the agave plant itself: Approximately 30 of the 200 agave plant species -- spiny-leaved plants that could be confused for cacti -- have carbohydrate-rich stems that are used to make mezcal. Tequila on the other hand, is officially derived from only one agave species: the blue agave.

The second mezcal/tequila distinction: how the heart of the agave is turned into sugar. The starchy piña of the blue agave is steamed to produce tequila and typically roasted to produce mezcal (hence the smoky flavor).

After agave hearts -- or piñas -- are harvested for mezcal production, they are roasted underground and then crushed by a large stone before fermenting. Traditional roasting and crushing is done by a mezcalero and his oxen, mules or bulls. For tequila production, the blue agave is typically steamed to extract the fermentable sugars from their starchy, pineapple-looking stems.
Choosing Tequila by Age
Maybe you're looking for a tequila to sip on, or maybe you want to pick the perfect match for a favorite cocktail. Either way, you want to know your tequila by age.
When you're picking a tequila, be sure to look for 100 percent agave for a true tasting experience. Some tequilas are not 100 percent agave, and may have additional sugars or additives in the bottle.
Here is a quick guide to tequila by age
As for mezcal, smokiness does not have to be the only characteristic. Even though that smokiness may be the most recognized mezcal characteristic in the United States, the spirit has a broad range of flavor profiles: vegetable, citrus, vanilla, chocolate and host of others.
Tequila and Mezcal Drinks
Paloma
The Paloma is a refreshing, tart beverage that compliments the complex flavors of mezcal, but a reposado tequila also does this classic justice.
1½ oz. tequila or mezcal
1 oz. grapefruit
½ oz. lime
½ oz. agave nectar (simple syrup if needed)
pinch of salt
Mix all ingredients in a shaker, fill with ice and shake well. Strain into your favorite ice-filled glass (or a collins/highball), top with soda water and add a lime wedge or grapefruit garnish.
Tequila Manhattan
We enjoy this Tequila Manhattan from Town & Country, a stripped down tequila manhattan that lets a well-aged anejo shine, brightened by orange bitters and hardly a splash of maple syrup.
.75 tsp maple syrup
4 dashes orange bitters
The Margarita
We brought back a classic from last year's tequila history lesson because you can't mess with what works.
Spring Sale, Cinco de Mayo: Taste Test Time
If you want to explore the depths of mezcal and tequila, there is no time like the Spring Sale, which runs through May 9, and Cinco de Mayo is around the corner, so grab what you can while you can. Enjoy your newfound agave spirit.