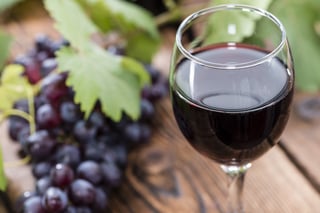 Get your calendar out because you'll want a reminder of all the upcoming events happening at all our Haskell's locations throughout the Twin Cities area. Fall is a wonderful time for Minnesota wine tasting, and we have a number of wine, beer and bourbon tastings coming up – as well as our 1st Annual Fall Boat Cruise on the beautiful St. Croix River. See the fall colors and experience Italian Wine with us. Call our Stillwater store 651-439-3399 to make reservations for this exciting adventure.
Here's a quick list of what's happening soon at our Haskell's stores:
Let's start here. Grab a friend, bring a date, or just show up for our free tastings from 4:00-7:00 pm.
From noon to 5:00 pm, we have our Samplin' Saturdays. Try before you buy!
Sept. 23
Think Greek. If you have tried the wines of Greece, here's your chance to learn. You'll need to reserve a spot at our Chanhassen store. Call 952-345-1115.
A special Italian Wine Event at our Haskell's Minnetonka store. We're very excited about the introducing you to the wines of Domenico Clerico, one of the most names in all of Barolo. From 6:30 – 8:30. For only $5, you get a glass (to keep) and that goes towards your purchase!
Stillwater wine tasting. Just stop in. Purchase a wine glass to keep and receive a coupon for $5 off your purchase. We'll be sampling more than 40 wines from around the world.
Bourbon fans, you'll want to check this out. It's the Hatfield & McCoy Bourbon release with direct descendants of these famous feuding families. Friday at our Woodbury store, and Saturday from 4:00-8:00 pm at our Minnetonka location. And, it's free!
Chanhassen Wine Class with the wondering wines of the Famiglia Meschini of Argentina. Call for reservations 952-345-1115.
Our Grand Fall Sale Tasting! All 12 of our metro locations will be sampling more than 50 different wines and beers as we launch this 2015 Fall Sale. 1:00-4:00 pm.
We have continual events throughout the week and if you haven't been to a store lately, we invite you to stop by to sample, enjoy a class and to say hello.
Founded in 1934, Haskell's has championed fine wines for over 80 years. We have 13 wine stores in Minnesota, two delis and one restaurant. As one of the top wine shops in North America, Haskell's is known for legendary service and one of the finest collections of wine, beer and spirits. Led by Chairman and CEO Jack Farrell, and the Farrell family, Haskell's continues to be at the forefront of the wine scene throughout the world. Haskell's also can ship wine, beer & spirits all throughout the world, the U.S. and we deliver locally.