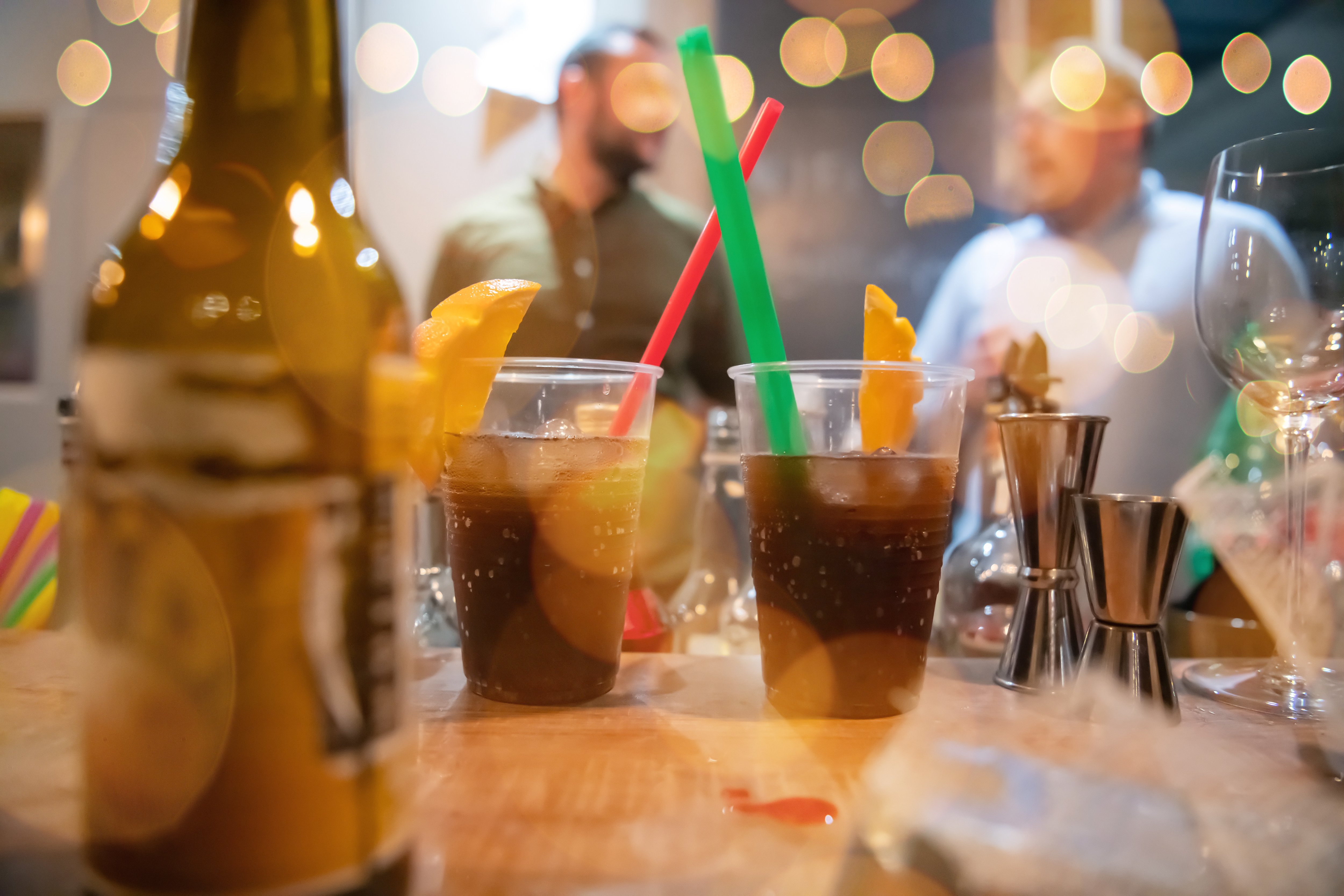 You are entrusted with buying the drinks for the office party. You must get it right or come under fire from both colleagues and bosses for messing things up. How do you make it great without blowing the budget? Don't worry, you have come to the right place. Here is an extensive guide on buying alcohol for office parties.
The average amount of alcohol a person drinks at an office party is 2.5 glasses of wine, four beers, or four cocktails. That should give you a rough idea of how much you're going to have to buy. Next, give the people what they want—ask your co-workers to write down their favorite drinks and go heavy with the drinks that get the most mentions.
Consider These Party Factors
Budget



The budget is the biggest deciding factor in how much and what kinds of drinks you'll be getting. Wine and bubbles are certainly more expensive than beer. There are good gins and vodkas at very reasonable prices if you are buying spirits, but if you want to switch to whiskey, be ready to fork out extra money.
Guest Count
The number of guests is very important to calculate as soon as possible. Below is a table that estimates the normal amounts of alcohol for each number of people relatively accurately.
Party Time
The time of the party is important for the type of alcohol to choose. At dinner time, wine is offered, after dinner, you could switch to spirits, but you must consider that not everyone drinks it.
Tastes
The tastes of the guests are very important. If you know that some people will only drink beer then stock up on that. But it's smart to have a few drink options so you can try to please everyone. Think of the percentage of people who will drink beer, wine, and spirits and split your budget accordingly.
Tis The Season
In winter, paradoxically, keeping drinks cold is much easier than in summer, when you really care that something is chilled and refreshing. Good winter drinks can have some spice or cream elements to them. You can go with something mixed with hot chocolate, but that takes some extra planning. For summer drinks, go for things like white wines, fruit aperitifs, or rum-based drinks!

The Beverage List
Bubbles:

Prosecco or sparkling wines are the best, such as Franciacorta. These are always suitable for the start of the party, served cold. You may also need the Dolce, Rosè, or Brachetto versions to accompany desserts and toasts.

You can find good bottles for between $25 and $65. Going up in the price range, you will find the premium labels and expensive Champagnes

. Make sure you have the right kind of glasses to serve your bubbly choices.
White, red, and rosé wines:

When it comes to wine, the choice is endless, but you can find tasty bottles =between $8 and $15. Above this price, you can go up as high as you want by getting picky about the name, prestige, cellar, year, etc. You don't need a ton of different choices, but offering a mix of red and white is usually best. If you really want to impress people, try to match your wine selections with the food menu. Wine is always a suitable choice for any office party.


Cocktails

: Budget in some fresh juices and you can get the party started with Prosecco-based Bellinis, Mimosas, or Spritzes. Fresh cocktails are suitable for receptions, pool parties, dinners, and are very welcome in the summer.

Long drinks:

If you're buying spirits a good mix should include gin, vodka, and dark rum. Of course you need mixers too. A good place to start is with orange and pineapple juice, lemonade or tonic, and cola. You can also pre-mix drinks and offer them in a carafe, to which you will only add ice when serving. These spirits can cost as low as $9 to $15 a bottle, but the quality is really poor if you go below that.

Beers

:

Go for the classic Barley Johns the Dark Knight (Return), Surly Abrasive Ale, and Pete's Wicked Ale. You can go with bottles or cans, but another option is 3- and 5-liter mini-drums that come with mobile tapping systems.

Big Picture
Ultimately, it's not the drinks at the party that matter: it's how an organization shows its appreciation for its employees. We all wanted praise and encouragement when we were children, and employees must feel appreciated by receiving positive reinforcement in their work. An office party that doesn't run dry is a good way to show the love.