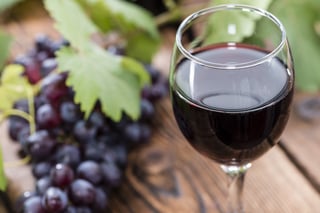 There are times when finding the right gift for someone can be a struggle — especially if you want to do something special or make it personal. Luckily, if the person you have in mind appreciates wine, it's a little easier, because we have 10 great wine gifts to give to the wine lovers in your life.
The thing about wine enthusiasts is that they love wine and they love all the things that go with wine. It makes giving them gifts pretty easy, even if you aren't really sure about the type of wine they love. Some folks are strictly whites. Some are strictly reds. And, others, well they tend to go with the flow, so to speak. It's about personal taste and preference and there is no right or wrong when it comes to what a person enjoys.
But there ways to pick a winner of a gift. Think outside the box when you want to put something special in a box. If you are looking for cool, unique, or even on-trend gifts, we have some ideas they'll actually love and use – and will work with your budget.
Let's look at ten wine gifts for the wine aficionado in your life from $10 to $200.


Cheers!
Founded in 1934, Haskell's has championed fine wines for over 80 years. We have 13 wine stores in Minnesota, two delis and one restaurant. As one of the top wine shops in North America, Haskell's is known for legendary service and one of the finest collections of wine, beer and spirits. Led by Chairman and CEO Jack Farrell, and the Farrell family, Haskell's continues to be at the forefront of the wine scene throughout the world. Haskell's also can ship wine, beer & spirits all throughout the world, the U.S. and we deliver locally.