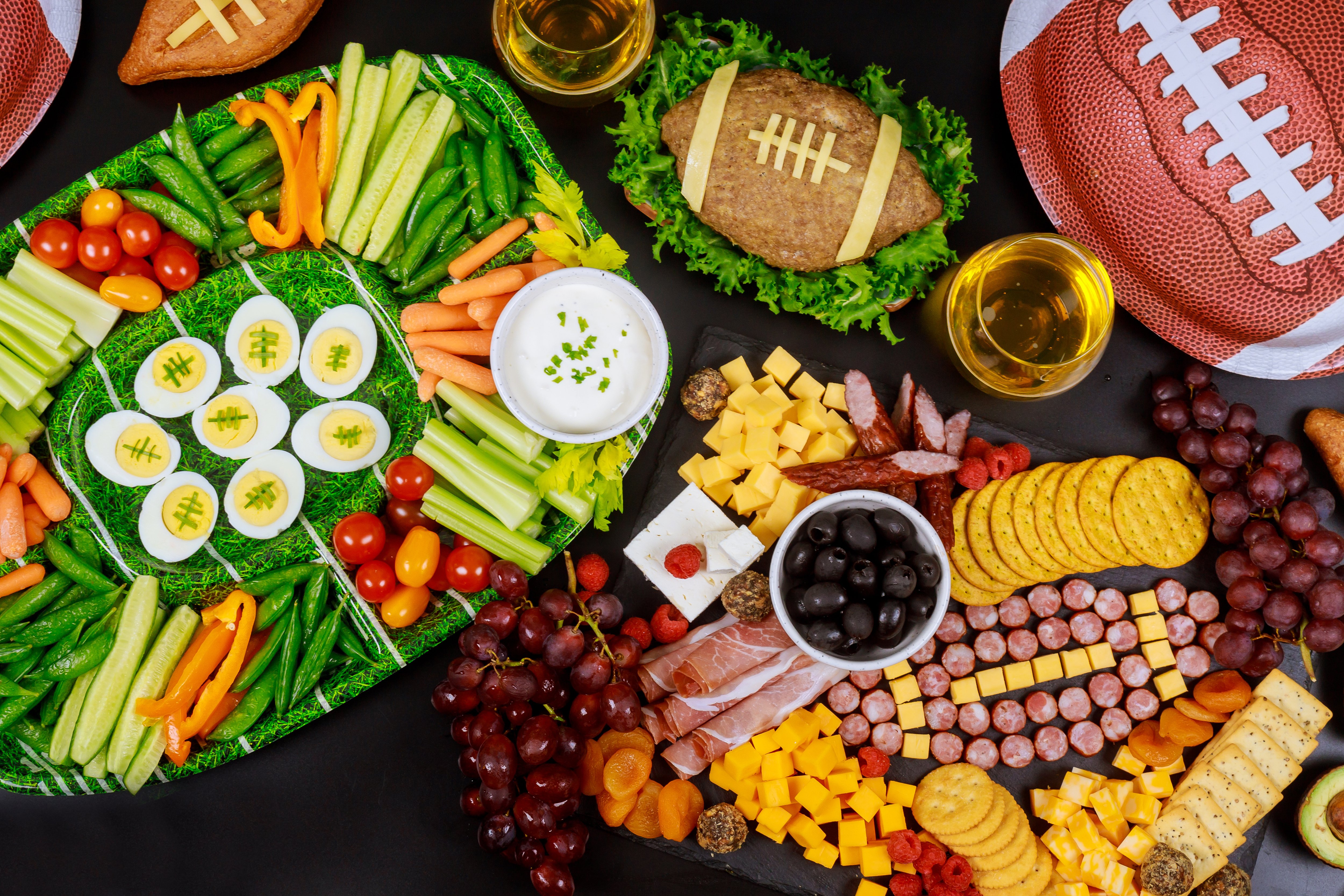 Game Day might look a bit different this year than most, but you can still kick back and watch the big game with your favorite game day foods! Which leads to the next big question: what will you use to toast your team's good fortune?
Choosing the right beverage always starts with what you intend to serve on the plate, so we've put together a list matching the classic game day dishes with the best wine pairings available. Whether it's hot and spicy, creamy, or hearty, following these simple tips will ensure that no matter which team you're cheering for, you're sure to score very, very big on Sunday. Let's kick off!
Chips and Dips
Potato Chips - Believe it or not, champagne and sparkling wines go very well with salty foods like a classic potato chip. Don't believe it? Try a sip of Lete Vautrain Champagne with a bite of a potato chip, and you'll discover a perfect huddle.
Nachos and Dips - Again, sparkling wines actually work very well with the salty delight of a heaping plate of nachos. Louis Bouillot makes a great sparkling Brut Rosé that is delicate and delicious with anything hot and salty. So if you've got a lot of nachos and chips, rest assured you can focus on gloating about that other team's penalty that was 'nacho' problem.
Guacamole - Pairing a Pinot Grigio, such as La Gondola, will 'guac' your world.
Appetizers and Charcuterie
Crostini - If you're having crostini, the right wine will vary depending on the toppings that you're going to include on top. Seafoods, like a crab or salmon spread, usually call for a lighter white wine, such as Fog Mountain Sauvignon Blanc, or an amazing Italian white wine like Aragosta Vermentino. However, if your toppings are heartier, try a lighter red like a Fog Mountain Pinot Noir. If they have a spicy 'kick' to them, try a wine with a touch of sweetness.
Deviled Eggs - Who doesn't love deviled eggs for some devilishly good football? These little morsels play nicely with sauvignon blanc. Try Silver Beach Sauvignon Blanc from New Zealand.
Charcuterie and Meat Platters - One of our go-to wines for a meat platter or serving game, like venison sausage, is a Maison Andre Goichot Cotes du Rhone. It's a dark wine full of flavors, red berries, full taste, and smooth tannins.
Meatballs - Before you tackle this one, double-check what kind of sausage you're using. For Swedish meatballs, you want a lighter wine – but if you've got Italian meatballs marinated with garlic, for example, reach for a heavier weight class (of wine).
Shrimp - There are many wines that go well with shrimp. And again, the right pairing depends on how you prepare it. For example, sauvignon blancs go very well with anything citrusy, so that's a good play if you're cooking a lemon shrimp. For example, you might consider a Marjosse Sauvignon Blanc.
Melted Cheese - Not to sound cheesy (we really don't say that very often) but just about everything pairs well with a pot of melted cheese. So if you're having some kind of melted cheese dip, you can rest assured that almost any wine you pick will be really good with it.
Chicken Wings
Sweet/Mild Wings - Many people think only beer pairs well with wings, but we beg to differ! Lots of people get a real kick out of serving chicken wings on game day, in part because they're delicious, but also because they're fairly simple to serve. First, consider your preparation. Is the sauce sweet? If it is, a dry wine will likely complement it very well. Remember, the wine goes with the sauce, not the food itself.
Medium Wings - If the wings aren't too spicy, you'll score big with a bright sauvignon blanc, like the Marjosse Sauvignon Blanc, with aromatic notes of tropical fruits like mango and a nice, bitter orange finish.
Hot Wings - If you're doing hot, spicy wings, you might want something like a dry Thanisch Riesling, or a gutsy red that bites back like a Malbec. Game on.
Soups, Chilis, and Main Courses
Creamy Soups - For a heartier soup, like a chicken stew, you will want a robust wine that can hold the line. But if it's more delicate, like a wild rice or creamy mushroom soup, try a wine like a California zinfandel. Zinfandels, such as a Terraces Zinfandel, are robust enough without a deep jammy flavor, with a little aroma of cassis, licorice, and pepper with a velvety finish.
Chili - A (super) bowl of chili warms the bellies of many football fans on game day. Of course, beer goes well with chili, but you might also consider a Malbec or Cabernet, from Argentina or the country of Chile. Aguaribay Malbec works well with the range of mild chilis or spicy pots. Is it the spice, the satisfaction of the win, or the wine's perfection that brings tears to our eyes? Honestly, all of the above.
Pizza - Chianti always goes well with pizza, that's for sure. But a classic Bordeaux like a Chateau Valfontaine deserves a 'pizza' your heart, too. Bordeauxs offer an intense red color and a complex bouquet, often with notes of fruits such as candied cherries and blackberries and a long, silky finish. A beautiful play.
Grilled Vegetables - If you're serving crisp, grilled vegetables, you'll win the day with a white Bordeaux like a Chateau Loumetlat Blanc, or a full-bodied white like the Silver Beach Sauvignon Blanc. Yep, that would be a touchdown.
If you follow these simple pairing rules, you'll score big time on the Big Day!
Folks at Haskell's love to talk about wine, whether you're celebrating the biggest football party of the season or just having a quiet dinner for two. We'll help you pick a wine that goes perfectly with whatever you're serving.