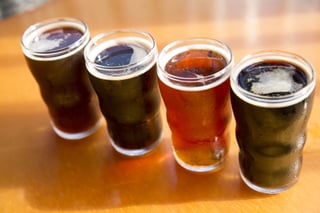 It's the time of the year we Minnesotans crave all winter long. Hot sweltering days of summer topped off with a cold beer. And, it's the time of year where you can find a festival for something all summer long. So, put these two Minnesota summer favorites together and rejoice: there are plenty of summer craft beer festivals here in Minnesota. We've scoured the schedules to come up with a list of brew-based festivals where craft beer is king and queen. Domestic, imported, specialty, craft, seasonal and micro brewed beers – whatever your fancy, there are MN beer events to fit your taste buds.
Here's your 2015 Minnesota Summer Craft Beer Schedule:
And as the cummer comes to a close, you can get your fill of beer at the Minnesota State Fairgrounds. The Great Minnesota Get Together starts August 17th, and the Twin Cities Oktoberfest will be hosted at the Fairgrounds on October 9th and 19th.
Founded in 1934, Haskell's has championed fine wines for over 80 years. We have 13 wine stores in Minnesota, two delis and one restaurant. As one of the top wine shops in North America, Haskell's is known for legendary service and one of the finest collections of wine, beer and spirits. Led by Chairman and CEO Jack Farrell and the Farrell family, Haskell's continues to be at the forefront of the wine scene throughout the world. Haskell's also can ship wine, beer & spirits all throughout the world, the U.S. and we deliver locally.