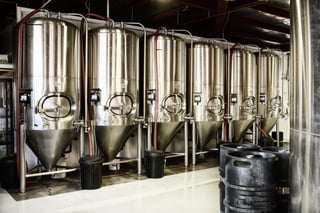 Minnesota summers mean festivals, road trips and enjoying great food and drinks with friends and family. And, for those who love craft beer, there is no lack of adventure to be had.
With more than 100 local breweries scattered from each corner of Minnesota, the chance of finding a satisfying sip of craft beer is pretty good. But need a plan? We've put together a shortlist of twenty hot spots outside the Twin Cities to check out. Can you say road trip? We thought so.
Many of these breweries have a kitchen because you want to make sure your designated driver has a full belly too. Minnesota has so many great cities to visit and roads to yet travel. Let's get out of town!
Local Minnesota breweries to visit this summer
Up North & West (of the Cities)
Head South & East of the Cities
Coming soon
Need MORE beer? No worries! Another terrific listing of Minnesota-made breweries can be found here from the great folks at MNBeer.com. And if you're unable to take to the road as much as you'd like, you can always order a number of these local brews through Haskell's online store.