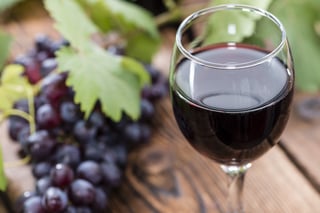 Have you ever been to a wine tasting event and wondered what the heck people were talking about as they were swirling wine and making funny faces? Don't worry, you're not alone. The joy of wine tasting is just that — tasting new wines — but some of the fun is also learning what to look for while you're at it. Experiment, try new wines, and don't let the terminology hold you back from experiencing our weekly wine tastings.
Here are ten of the most common wine tasting terms to help you navigate your next wine event.
Aroma
Also known as the nose or bouquet of a wine. Refers to the smells you experience when sniffing wine.
Body
The sense of feeling in the mouth often thought of as light-bodied or full-bodied, for instance.
Bouquet
Another word describing the aroma of a wine.
Creamy
Describes a wine that has a rich, creamy mouth-feel, like butter.
Chewy
A big dense wine that has a fleshy mouth-feel.
Dry
A wine that does not taste sweet.
Jammy
Describes a very ripe wine with flavors and feel of jam.
Oaky
Wine that has been aged in oak and has an oaky feel to it.
Tannin
That mouthwatering substance. A wine that is tannic may be described as having an astringent feel.
Young
Describes a wine that has not yet matured.
Back to tannins. People love to discuss the tannic properties of a wine. You can read more about tannins here, so you can sound like a pro.
QUICK POURS [video]: How To Taste Wine Like An Expert
When in doubt, just share what you are experiencing. Does it taste good to you? What do you like about it? Remember, wine is meant to be enjoyed, and these terms are just a way to share the experience.
We hope to see you at our regular wine tastings. Visit our online calendar of events to find our next event at a Haskell's location near you.
Founded in 1934, Haskell's has championed fine wines for over 80 years. We have 13 wine stores in Minnesota, two delis and one restaurant. As one of the top wine shops in North America, Haskell's is known for legendary service and one of the finest collections of wine, beer and spirits. Led by Chairman and CEO Jack Farrell, and the Farrell family, Haskell's continues to be at the forefront of the wine scene throughout the world. Haskell's also can ship wine, beer & spirits all throughout the world, the U.S. and we deliver locally.