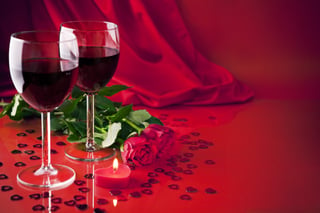 Is there a holiday better suited for wine than Valentine's Day? We didn't think so. Whether you're thinking of champagne and strawberries, a lovely red, or a sweet dessert wine (for your sweetheart), there's probably a bottle in your future. And if you prefer beer, there's even a perfect brew for the holiday.
So, without further adieu, here are our special recommendations for your Valentine's Day enjoyment.
Red Wine for Your Valentine
Many Sweet Desserts for Your Sweetheart
Forbidden Secret Dark Mocha Cream
Chateau de 1000 angels
Kinky Pink Liquer
The Perfect Beer for the Holiday

No matter what your heart desires, we have it on our shelves at Haskell's. Stop by one of our metro-area locations, or buy your wine online by clicking here.
Founded in 1934, Haskell's has championed fine wines for over 80 years. We have 13 wine stores in Minnesota, two delis and one restaurant. As one of the top wine shops in North America, Haskell's is known for legendary service and one of the finest collections of wine, beer and spirits. Led by Chairman and CEO Jack Farrell, and the Farrell family, Haskell's continues to be at the forefront of the wine scene throughout the world. Haskell's also can ship wine, beer & spirits all throughout the world, the U.S. and we deliver locally.