Zinfandel: An American Grape
An American classic, a glass of Zinfandel is so deep and rich in color, it nearly appears black. In fact, the grape is classified as having a black skin. Zinfandel is considered to be America's grape. What makes this luscious wine so uniquely American is that Zinfandel is grown exclusively in California. Paso Robles, Sonoma, Napa Valley, Central Valley, and Lodi are all regions that produce quality Zinfandel. What you may not know is that this wine can be traced to the Primitivo variety traditionally grown in Italy and Croatia.
Wine Party Tip: Pick up a bottle of American Zinfandel & Italian Primitivo and compare side by side. What do you think?
A few Minnesota connections lead to some of the best Zinfandels around. Ken Rosenblum, a Minnesota native who headed West to become a veterinarian, founded Rosenblum Cellars. They are known for exquisite food friendly Zinfandels. Ken has been dubbed the "King of Zins" for good reason. He makes some of the best. Dave Ready Jr., from Murphy Goode, is huge Vikings fan and his Liar's Dice Zinfandel is well balanced and superb. Frog's Leap ownership also includes Bob & Sue Greenberg who operate the Young Quinlan building in downtown Minneapolis where Haskell's has its corporate headquarters.
One of our all-time favorite Zinfandels from California is The Terraces Zinfandel – $30, but worth every penny as it is the best!
Hearty Taste
So, what's a Zinfandel taste like? It's been described as having jam, bleuberry, black pepper, cherry, plum,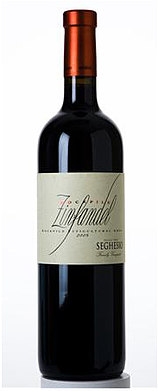 boysenberry, cranberry, and licorice flavors. Usually it equates with the darker fruits out there. The wine is usually robust and full bodied. The finish should be velvet like and linger on the palate. Look for lower alcohol by volume (ABV) Zinfandels to be lighter in body and higher ABV to be heavier in body.
The best part of a great Zinfandel is that it pairs well with traditional American fare. Stews, chili, burgers, pizza and pot roast all pair excellently well with Zinfandel – nice hardy dishes for a cold Minnesota night.
So, fire up the grill and try Zinfandel with our Flank Steak recipe – which can also be made with a cast iron skillet if you don't want to brave the temperatures. Or try out this Pot Roast in a Dutch Oven (which can also be made with a bit of Zin).
Pot Roast in a Dutch Oven
Ingredients:
Salt and freshly ground black pepper
One 3 to 5-pound chuck roast
2 or 3 tablespoons olive oil
2 whole onions, peeled and halved
6 to 8 whole carrots, unpeeled, cut into 2-inch pieces
1 cup red wine, optional
3 cups beef broth
2 or 3 sprigs fresh rosemary
2 or 3 sprigs fresh thyme

Preheat the oven to 275 degrees F. Generously salt and pepper the chuck roast. Heat the olive oil in large pot or Dutch oven over medium-high heat. Add the halved onions to the pot, browning them on both sides. Remove the onions to a plate. Throw the carrots into the same very hot pot and toss them around a bit until slightly browned, about a minute or so. Reserve the carrots with the onions. 
If needed, add a bit more olive oil to the very hot pot.
Place the meat in the pot and sear it for about a minute on all sides until it is nice and brown all over. Remove the roast to a plate. With the burner still on high, use either red wine or beef broth (about 1 cup) to deglaze the pot, scraping the bottom with a whisk. Place the roast back into the pot and add enough beef stock to cover the meat halfway.
 Add in the onions and the carrots, along with the fresh herbs. Put the lid on, then roast for 3 hours for a 3-pound roast. For a 4 to 5-pound roast, plan on 4 hours. The roast is ready when it is fall-apart tender.



Recipe: Flank Steak with Bleu Cheese Butter (serves 4 people)
Ingredients:
½ stick butter (softened)
½ cup bleu cheese (room temperature)
1 large flank steak (approx. 1 lb.)
Olive oil (to marinate steak)
Salt
Pepper
Let bleu cheese and butter reach room temperature, mix well and set aside. About an hour before you are ready to grill, slather your steak with olive oil, salt and pepper, and let it reach room temperature. Preheat grill to high. Grill each side of steak for 5 minutes for medium rare. Remove from grill, place on platter and top with thick coating of butter/cheese mixture. Cover loosely for an additional five minutes with aluminum foil. Remove foil and slice thinly.
Serve with garlic bread, roasted potatoes, and a salad. Of course, uncork a bottle of Zinfandel and enjoy!
Founded in 1934, Haskell's has championed fine wines for over 80 years. We have 13 wine stores in Minnesota, two delis and one restaurant. As one of the top wine shops in North America, Haskell's is known for legendary service and one of the finest collections of wine, beer and spirits. Led by Chairman and CEO Jack Farrell, and the Farrell family, Haskell's continues to be at the forefront of the wine scene throughout the world. Haskell's also can ship wine, beer & spirits all throughout the world, the U.S. and we deliver locally.