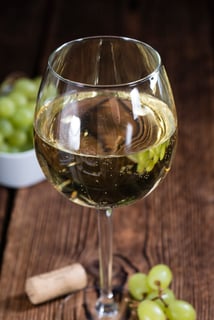 Summer is a perfect time of year to enjoy white wines on the patio or on the deck with friends. It's also a time to explore new possibilities, so why not give your go-to white wine a break and try something entirely new? In that spirit, we'd like to introduce you to an old Italian favorite: Falanghina.
Get To Know Falanghina
Italy is second only to France as the world's leading producer of wine, and that honor often changes between the two rival countries. In other words, there are plenty of fine Italian wines to explore, and Falanghina is one once nearly lost to obscurity that is now enjoying a renaissance of appreciation.
Let's start by pronouncing this Italian gem. After all, if you want to order Falanghina at a restaurant (or ask for it at your local Haskell's) you'll want to be comfortable saying it. So, let's fix that with a click:
Falanghina [FA-lan-GHEE-nah] - Listen to the pronunciation here.
This rustic white wine is from one of the oldest grapes in Southern Italy that some say date back to ancient Greece. Most of the grapes are grown in Campania where the vines thrive in the volcanic soils. We can thank Mt. Vesuvius for Falanghina's materiality and full- mouth feel – and that spectacular Mediterranean sunshine for the golden hue of this perfect summer wine.
Give It A Try
We carry a couple excellent examples of this early Italian wine that are highly drinkable and under $16 dollars a bottle.
Terredora di Paolo Falanghina


We love this and think you will too. It's a pale yellow to the eye, and offers a clean, fresh taste to the palate. It's a wine to pair with soft cheese like buffalo mozzarella, fish, shrimp and hors d'oeuvres. Sure the critics adore this wine, but more importantly, we hope you'll give it a try and see if you have a new summer favorite.
Next time you have a few friends over, you can introduce them to your brand new favorite white wine. Cheers!
Founded in 1934, Haskell's has championed fine wines for over 80 years. We have 13 wine stores in Minnesota, two delis and one restaurant. As one of the top wine shops in North America, Haskell's is known for legendary service and one of the finest collections of wine, beer and spirits. Led by Chairman and CEO Jack Farrell, and the Farrell family, Haskell's continues to be at the forefront of the wine scene throughout the world. Haskell's also can ship wine, beer & spirits all throughout the world, the U.S. and we deliver locally.