12 Excellent Wines for Your Online Order
There's no better place than Haskell's to purchase wine online. Our team at Haskell's travels all over wine country to find wine that is both high quality and affordable in order to give you the most value for your dollar. Rather than buying just one bottle, purchase a half dozen or a case for your cellar. The following are all wonderful wines that drink well above their price tags.


1. Angel's Landing Cabernet Sauvignon
Angel's Landing Cabernet Sauvignon is a wonderful expression of Sonoma California fruit. It has a lot of bright cherry and red fruit on the nose that would work well with a variety of dishes.

2. El Jamon Tempranillo
This Spanish wine is a great wine at a great value at only $9, and the amount of vibrancy is worth every penny.

3. Chatom 'Gitano' Sangiovese
Sangiovese is usually known as an Italian varietal used to make Chianti. This wine is grown in California and is a new wine from Chatom Vineyards.

4. Aguaribay Malbec
Malbec sales have been on the rise since 2006, and you won't find a better Malbec for only $10. The wine pairs nicely with any grilled meats or grilled vegetables.

5. La Forge Merlot
La Forge has been a Haskell's favorite for years. The Merlot is often over looked, but it is a very nice find for an everyday bottle of vino.
6.
Domaine L'Obrieu Cotes du Rhone 'Cuvee Les Antonins'
A wonderful family in the Rhone Valley makes this wine. The wine is bold and jammy with lots of forward fruit. Rhone blends are made with Grenache and Syrah.

7. Flechas de Los Andes Gran Malbec
If you're looking for a bit of a step up from your average Malbec, this wine is for you. It is a bit more layered and complex than its younger brother the Aguribay Malbec.

8. Xanthos California Red Blend
Xanthos is new to the Haskell's family, but it's quickly making a name for itself. It is a very complex and robust California field blend.

9. Chateau Malmaison 2009
Malmaison is a Bordeaux blend of Cabernet Sauvignon & Merlot. We would suggest decanting the wine for at least an hour.

10. Henri de Villamont 'Prestige' Pinot Noir
Henri de Villamont has been making wine for hundreds of years. If you want to know what Pinot Noir should taste like, try this wine.

11. Chateauneauf-du-Pape Domaine La Crau du Pape Bernard
Chateauneuf-du-Pape is some of the Rhone Valley's finest, with bottles selling for hundreds of dollars. La Crau brings great value and even better wine to the table.

12. Tobias Cabernet Sauvignon
Tobias Forman is the son of legendary winemaker Rick Forman. Tobias Cab is a serious wine for California wine lovers. It possesses a lot of ripe dark fruit notes and good balance.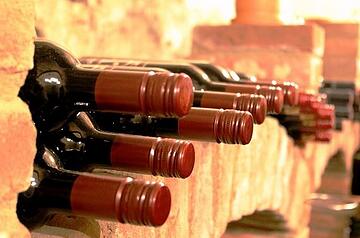 Head to our website to shop for wine online and start stocking your wine cellar.
Founded in 1934, Haskell's has championed fine wines for over 80 years. We have 13 wine stores in Minnesota, two delis and one restaurant. As one of the top wine shops in North America, Haskell's is known for legendary service and one of the finest collections of wine, beer and spirits. Led by Chairman and CEO Jack Farrell, and the Farrell family, Haskell's continues to be at the forefront of the wine scene throughout the world. Haskell's also can ship wine, beer & spirits all throughout the world, the U.S. and we deliver locally.