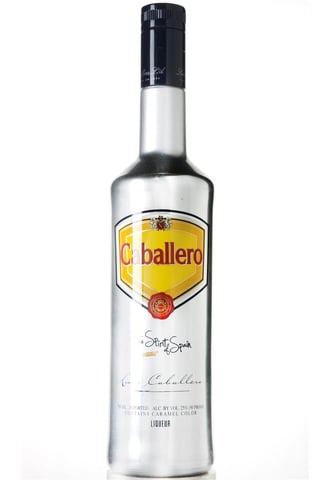 If you haven't yet discovered the glory that is Caballero liqueur, don't fret. Many of us here in Minnesota are late to the Caballero party, so we're here to invite you. In Spain, this spicy sweet liqueur is iconic; created from a blend of Spanish brandy, orange peel, cinnamon, clove, nutmeg, and vanilla.
Consider it an original artisan liquor. The story goes that in 1830, Jose Caballero was stirred by the exotic tastes of the Spanish city of El Puerto de Santa Maria. It was at this world commercial port that fruits, spices, and other products made their way to shore. Along with its unique and strategic location, the city was ample inspiration to devise the recipe for the Caballero liqueur. The liqueur was first made exclusively for the Caballero family and friends, but in 1944, due to its sweeping popularity, Jose Caballero started the family business and named it after his first-born son, Luis Caballero S.A.
Enough of the history lesson, let's pour a drink.
Here are a few Caballero recipes you'll want to master and impress your guests. These are definite winners, and quite simple.
Caballero Cosmo
Ingredients:
5 oz. Vodka

0.75 oz. Caballero

1.5 oz. Cranberry Juice

1 oz. Fresh Lime Juice
Cool down a martini glass with some crushed ice. Meanwhile, pour the ingredients into the shaker with some ice cubes and shake well. Throw away the ice from the glass and pour the blend inside using a strainer.
Caballero Old Fashioned
Ingredients:
2 pieces of Orange
2 dashes of Cherry Syrup
Splash of Bitters
1.5 oz. Caballero
Soda Water
Mash the orange pieces softly with the help of a muddler. Add the ice cubes, the syrup, the bitters, the Caballero, and top it up with soda. Stir smoothly. Garnish with an orange twist and candied cherry
Caballero Libre
Ingredients:
Pour the ingredients into a tall glass over the ice and stir, for a Spanish twist on the Cuba Libre.
El Toro Sangria
Ingredients:
0.7 oz. Caballero
3 oz. Red Wine
1.5 oz. Orange Juice
Fruit wedges: lime, orange, and apple
Add the ingredients into a wine glass filled with ice cubes in the order stated above and stir.
Caballero Margarita
Ingredients:
1.5 oz. Tequila
.75 oz. Caballero
Splash of Sweet & Sour
Fresh lime juice
Frost the margarita glass rim with salt. Then put the ingredients into the shaker with some ice cubes. Shake well and pour the blend into the glass using a strainer, taking care not to dislodge any salt.