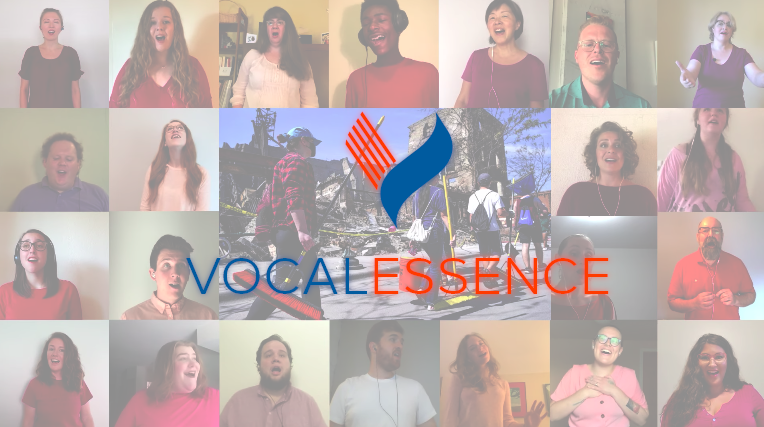 We have a long history of partnering with our community to support the people and organizations bringing change, enriching our culture, and just making Minnesota a more interesting place to be.
Haskell's relationship with VocalEssence goes back a little further than we can get into right now (keep an eye on our blog), but we wanted to highlight their hugely successful VocalEssence Gala 2020, in which we were proud to play a small part by lending our sponsorship and wine wisdom.
How VocalEssence Promotes the Choral Arts in Minnesota
Now in its 52nd year, VocalEssence is a Twin Cities-based organization that uses singing to connect people. According to Katrina Wallmeyer, Director of Development and Communications, that means going above and beyond "singing the Messiah every year" to take on deeper cultural work like highlighting underheard or new choral artists, choral education programs, and lowering the barrier of entry for Twin Cities singers across cultures, ages, and socioeconomic statuses.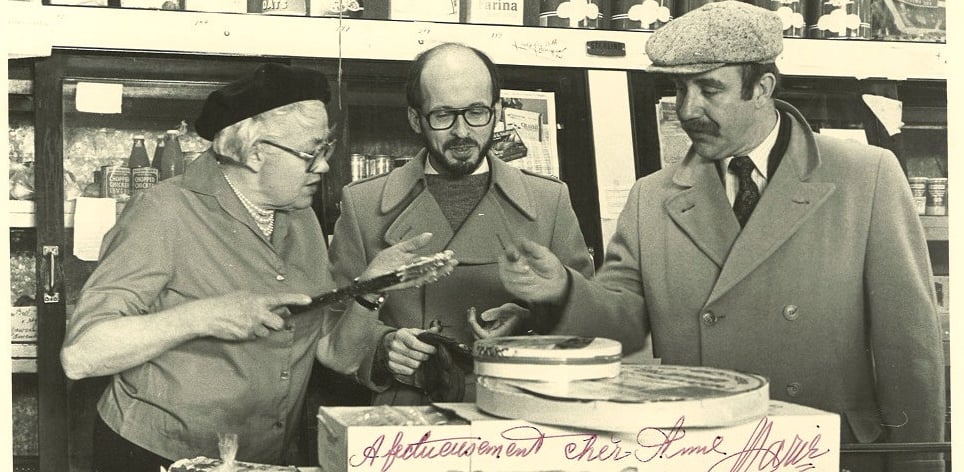 Jack Farrell of Haskell's (right) and Phillip Brunelle of VocalEssence (middle) join a cheese tasting with a Minneapolis shop owner in this archival photo courtesy of VocalEssence.
Those are all ways VocalEssence pursues its mission, and they were all the focus of the VocalEssence biennial gala in July. To show our support for the both VocalEssence and the larger Twin Cities artistic and cultural scenes, we helped make the associated auction fundraiser a little tastier with bespoke wine and spirit packages. We also crafted the VocalEssence Six-Pack, a value-packed collection of six wines perfectly prepared for watching the online gala from home, with a portion of proceeds going directly to VocalEssence.
The VocalEssence 2020 Gala Hits (and Breaks) Its Goal
While this year's event looked a little different, the results of the online gala speak for themselves: the gala sold all of its auction items and exceeded its $100,000 donation goal, with gifts still coming in. The proceeds of the fundraising gala will go toward VocalEssence community programs like "Singers Of This Age," a dynamic group of young people who sing, move, write their own music, rap, and reflect the diversity of our community in its membership, as well as "WITNESS," a program celebrating the African-American contributions to the arts through school workshops and public performances – just two of VocalEssence's many community initiatives.
Katrina tells us that while you can't replace "sitting at the tables, greeting friends, enjoying performances, and just being with people," this year's gala was a great learning experience that gave everyone the chance to participate safely from home.
For more information about VocalEssence or to donate, visit their website at this link. If you're feeling songbirdish, join Take 5, a daily livestream of song and reflection you can enjoy at home, and tune into Musical Moments, a retrospective on composers and styles with VocalEssence Artistic Director and Founder Phillip Brunelle.