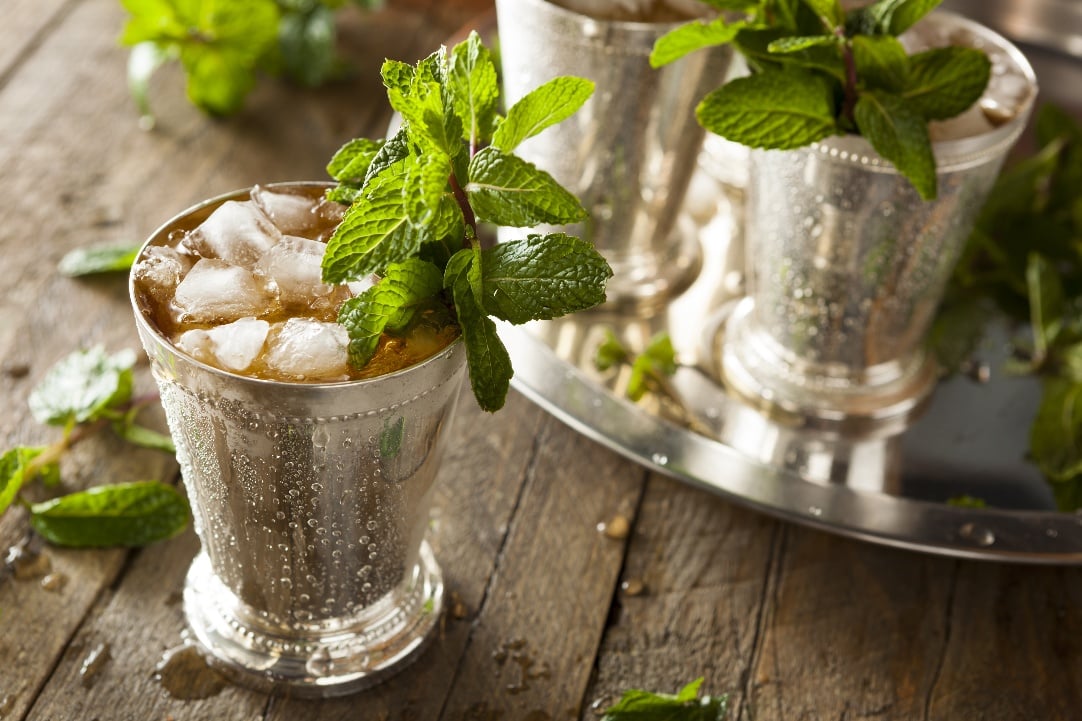 What comes in sets of four hooves, goes in circles, wears big hats, and has its own special drink? (No, this is not a joke about your awkward relatives.) It's one of the most prestigious sporting events in the country: the Kentucky Derby!
Since 1875, the Kentucky Derby has fascinated horse racing enthusiasts. Affectionately called the "Run for the Roses" and "The Most Exciting Two Minutes In Sports," the Kentucky Derby is held on the first Saturday in May and is celebrated at "Derby Parties" from coast to coast. Tradition is key here, and one of the most celebrated traditions is the official drink of the Derby: the mighty Mint Julep.
In fact, almost 120,000 Mint Juleps are served over the two-day period of Kentucky Oaks and Kentucky Derby weekend at Churchill Downs Racetrack in Louisville, Kentucky. That's a lot of mint and bourbon.