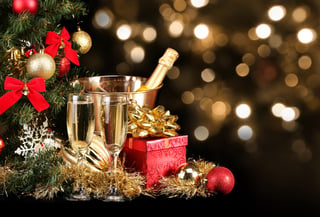 There is one thing that all wine lovers absolutely have in common — wine. Now, what type of wine they love is a whole other question. Tastes can vary, but the kind of person who is attracted to wine is also attracted to certain kinds of gifts. And since we're wine lovers, we can easily help with some ideas as the holidays approach and you start narrowing your naughty and nice list. Try these five things that all wine lovers want for the holidays.
A special bottle with background on the winery

If you know the intended well enough to know he or she enjoys a particular type of wine, for instance, Cabernets from California, or Italian whites, let's do it. Ask any of our wine specialists to hand pick out the best wine for your budget. Then, do some research on the winery and print it out to make your gift extra special. It's not how much you spend but what you buy and in the presentation.
Wine Tastings


Make this an experiential gift. Minnesota has some wonderful wineries within driving distance. Make a date to tour a winery. Stop by any of our Haskell's locations to choose a bottle of Minnesota wine, and then print out information and an invitation for a fun, thoughtful gift.



World Atlas of Wine

Some call this a bible of the wine industry. We say it is a thing of beauty. This highly lauded book is a classic that will help quench anyone's thirst for knowledge of the wine world.
Haskell's Gift Card


You'll never go wrong with a gift card — particularly when it's good for wine. Talk about easy. You pick the denomination. They pick their favorite wine. Everyone wins. Or give them a few choices by buying one of our gift baskets.
Stemware

Some say the biggest investment you can make with your wine is the right stemware. Taste the difference glassware can make in your wine tasting experience. Show how much your care by picking up the right glasses for the right wine.
And, want a bottle of wine delivered to your special someone? We've got you covered there too. Check out quick delivery with the Drizly app.
Founded in 1934, Haskell's has championed fine wines for over 80 years. We have 13 wine stores in Minnesota, two delis and one restaurant. As one of the top wine shops in North America, Haskell's is known for legendary service and one of the finest collections of wine, beer and spirits. Led by Chairman and CEO Jack Farrell, and the Farrell family, Haskell's continues to be at the forefront of the wine scene throughout the world. Haskell's also can ship wine, beer & spirits all throughout the world, the U.S. and we deliver locally.