Move Over Bourbon and Whiskey, Make Room for Sherry
If I had a thousand sons, the first humane principle I would teach them should be, to forswear thin potations and to addict themselves to sack." -- Sir John Falstaff in Shakespeare's Henry IV
What does Shakespeare have to do with Sherry, you say? Sack is what they called sherry in Shakespeare's day, and we're happy to report that the fortified Spanish wine is now enjoying a Renaissance, of sorts.
But if the only bottle of Sherry on your shelf is a "cooking Sherry," we say let's start over. Sherry is no longer your Grandmother's sipper – though we know why she loves it. It's a versatile wine with many varieties and a rich history. So move over bourbon and whiskey, and make room for Sherry.

What is Sherry?

Sherry is a fortified wine often served as an aperitif or after dinner dessert wine. However, there are many styles of Sherry – from light and dry to rich and unctuous - making it a versatile wine that pairs well with food.
Sherry comes from the name "Jerez," a town in southwest Spain famous for its fortified wines. It is believed to be the world's oldest wine, evolving since the days of the Phoenicians. Sherry was very popular in England during the 15th century, and was likely the first wine brought to the Americas on the Christopher Columbus expedition.
Types of Sherry
(There are up to ten varieties, but let's start here)
Fino
The driest and palest of the traditional varieties of Sherry, Fino's are crisp white wines that are best served chilled and pair well with salty snacks and fried seafood. Try: Harry's Fino
Manzanilla
A type of Fino that is also best enjoyed chilled. It is the lightest of all the Sherries and pairs well with raw seafood. Try: La Gitana
Amontillado
Begins as a Fino and transforms through oxidation. It is characterized by a light brown color, complex flavor and best served lightly chilled as an aperitif or with food. Try: Bodegas Hidalgo 'Napoleon'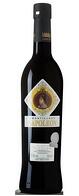 Oloroso
Dark, Mahoney colored wines that can be either dry or sweet, depending on the grapes. Dry Olorosos are made with the Palomino grapes while Moscatel grapes create sweet Sherries. These wines have the highest alcohol content of all Sherries, ranging from 18 and 20%. Drink this at home! Try: Williams & Humbert 15-Yr Oloroso Jerez Solera Especial
Pedro Ximenez (PX)
Some call this delicious dark wine "liquid Christmas cake" for its sweetness. This sweet wine is beloved as an aperitif and, like a port, makes a terrific sipper by the fire. It has the highest sugar content of all Sherries. Try: Emilio Lustau 'Escuadrilla' Solera Reserva Amontillado
Cream Sherry
A very sweet, dark, red wine made from a blend of Sherries, including Oloroso and Pedro Ximénez. Best served at room temperature to sip with desserts such as fruits, nuts and even ice cream. Try: Sheffield Cream Sherry
So, what about Cooking Sherry? Toss that bottle now and never drink it. It's Sherry with salt added. Your food will taste better using a Sherry that you'd actually drink. Pour yourself a glass of any of the types of Sherry listed above and use a little to cook with, and your taste buds will be much happier.
Cocktail Recipes Featuring Sherry
Stop by your favorite Haskell's location for a bottle of your own. Any of our staff will gladly help you find the right style to suit your taste.
Founded in 1934, Haskell's has championed fine wines for over 80 years. We have 13 wine stores in Minnesota, two delis and one restaurant. As one of the top wine shops in North America, Haskell's is known for legendary service and one of the finest collections of wine, beer and spirits. Led by Chairman and CEO Jack Farrell, and the Farrell family, Haskell's continues to be at the forefront of the wine scene throughout the world. Haskell's also can ship wine, beer & spirits all throughout the world, the U.S. and we deliver locally.