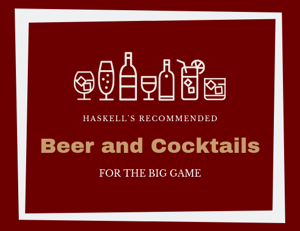 West coast vs east coast. Rookie coach vs longest tenured coach in the league. A second-year starting quarterback vs a 16-year starting quarterback.
This year's battle for the NFL Championship is set. The New England Patriots, who are returning for the ninth time in 18 years, will take on the Los Angeles Rams, who shocked everyone with a 13-3 record this season.
So, will you root for the savvy veterans or talented underdogs?
The good news is no matter who you root for Feb. 3, you're bound to cheer on a record-breaking team. If the New England Patriots defeat the Los Angeles Rams, they will be the first NFL team in history to win their sixth national championship under the helm of the same quarterback, Tom Brady. If the Rams upset the Patriots, Head Coach Sean McVay will become the youngest coach to win the title at age 33. Currently, former Pittsburgh Steelers Head Coach Mike Tomlin holds that record, winning the title in 2009 at age 36.
Regardless of the outcome, it's sure to be a showdown of epic proportions. And the best way to celebrate the most-watched annual sporting event on TV is with drinks and food, of course! Here are our favorite tailgate drinks for The Big Game that hail from Los Angeles, New England, or just remind us of our favorite team.
Proud To Be a Patriots Fan
When your team is led by Head Coach Bill Belichick and Quarterback Tom Brady, it's difficult not to get your hopes up for a national championship win. In fact, the first national title Brady won was his first year in the league in 2001. Who did they defeat? None other than the Rams, although they were housed out of St. Louis at the time.
Looking to celebrate The Big Game like a true Patriots fan? Try this team-themed cocktail.
Patriotic Sparkler
Not only does a Patriotic Sparkler taste delicious, but it looks fun, too!
Ingredients:
Blue and red sports drinks
1/2 cup White cranberry juice
1–1/2 oz. vodka
Seltzer
The night before game day, fill ice cube trays with red and blue sports drink. Do not mix colors. Freeze overnight.
Before kickoff, add white cranberry juice and vodka in a tall glass. Fill the glass with your red and blue ice cubes. Then, top with seltzer and enjoy!
Not a fan of mixed drinks? Try these craft beers from the New England area.
Of course, game day isn't complete without food! So, why not pick your favorite style lobster roll — Maine Lobster Roll or Connecticut Lobster Roll — and wow your party guests. And yes, there's a difference.
Rowdy for the Los Angeles Rams
If you told a Rams fan in 2016 that their team would go 8-0 to start the 2018 season and win their ticket to the national championship, they likely would have laughed or cried. But that's exactly what they did under the helm of Head Coach Sean McVay, who was hired in 2017 at age 30.
Want to celebrate like a true Rams fan? Try these drinks.
Golden Horn
Get behind the Rams with this delicious cocktail, Golden Horn.
Ingredients:
1/4 cup pineapple juice
1–1/2 oz. coconut rum
1 oz. light rum
1/4 oz. lime juice
1/4 oz. agave nectar
2 slices of fresh ginger
Pinch of ground turmeric
Muddle the two slices of ginger in a shaker. Add pineapple juice, coconut rum, light rum, lime juice, agave nectar, and turmeric. Fill shaker with ice and shake. Fill an empty glass with ice. Strain cocktail mix into ice-filled glass.
Craft Beer
More of a beer person? Try these craft beers from California.
Don't forget some food to snack on like French-Dipped Sandwiches, which apparently originated in Los Angeles, although it's exact origin is up for debate.
Just remember, the NFL Championship is more than a game, it's an American pastime we're lucky to share with close family and friends. So, regardless of which team they root for, make sure you provide the food and drinks that help your loved ones' celebrate on the big day!
P.S. Don't forget to watch the commercials. We all know they can be better than the actual game (sometimes).