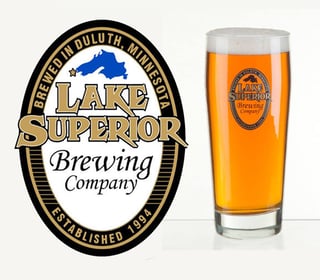 What happens when an out-of-work beer-loving scientist starts experimenting? You do what Bob Dromeshauser in Duluth did: You figure out how to make good beer that people want. That's the story behind Lake Superior Brewing Company, which has been around for more than 20 years – since 1994 – making it an old-timer in the world of made in Minnesota microbreweries. The brewery has changed hands and locations, and continues to produce highly drinkable beer inspired by the cold crisp waters of the mighty Lake Superior.
The Northern Minnesota brewery produces four year-round beers, plus seasonal favorites. Sure, these folks are making beer "up north" all year round, so perhaps we should call it a brrrrewery? Alright, we'll knock it off, because it's been unseasonably warm and any of their beers are terrific to knock back. It just depends on the flavor you are looking for.
What to drink:
Special Ale – It's the North American style of the classic British pale ale. Nice orange hue with piney hops, medium-bodied with the rich style of Pale Ale. ABV n/a
Kayak Kolsch – Bright yellow-gold hue. Hoppy, clean and refreshing, very pale brew made from five different malts and two hop varieties. 4.5% ABV
Sir Duluth Oatmeal Stout – Love creamy, smooth smoky stout ale? Sir Duluth is holding court. Medium to full-bodied, with chocolate and coffee overtones and a roasted flavor. 6.5% ABV
Deep Water Black IPA – Black/Cascadian Dark Ale. Deep black to the eye, but not heavy on the tongue. 10.3% ABV
Old Man Winter – A winter seasonal that will knock your socks off. You'll want to bring home some of this special brew. 10.3% ABV
It's not too late to put together a Made in Minnesota gift set for someone on your "nice" list. Stop by and we'll happily help you put together the perfect combination of beers, wines, and spirits made right here in Minnesota.
Founded in 1934, Haskell's has championed fine wines for over 80 years. We have 13 wine stores in Minnesota, two delis and one restaurant. As one of the top wine shops in North America, Haskell's is known for legendary service and one of the finest collections of wine, beer and spirits. Led by Chairman and CEO Jack Farrell, and the Farrell family, Haskell's continues to be at the forefront of the wine scene throughout the world. Haskell's also can ship wine, beer & spirits all throughout the world, the U.S. and we deliver locally.