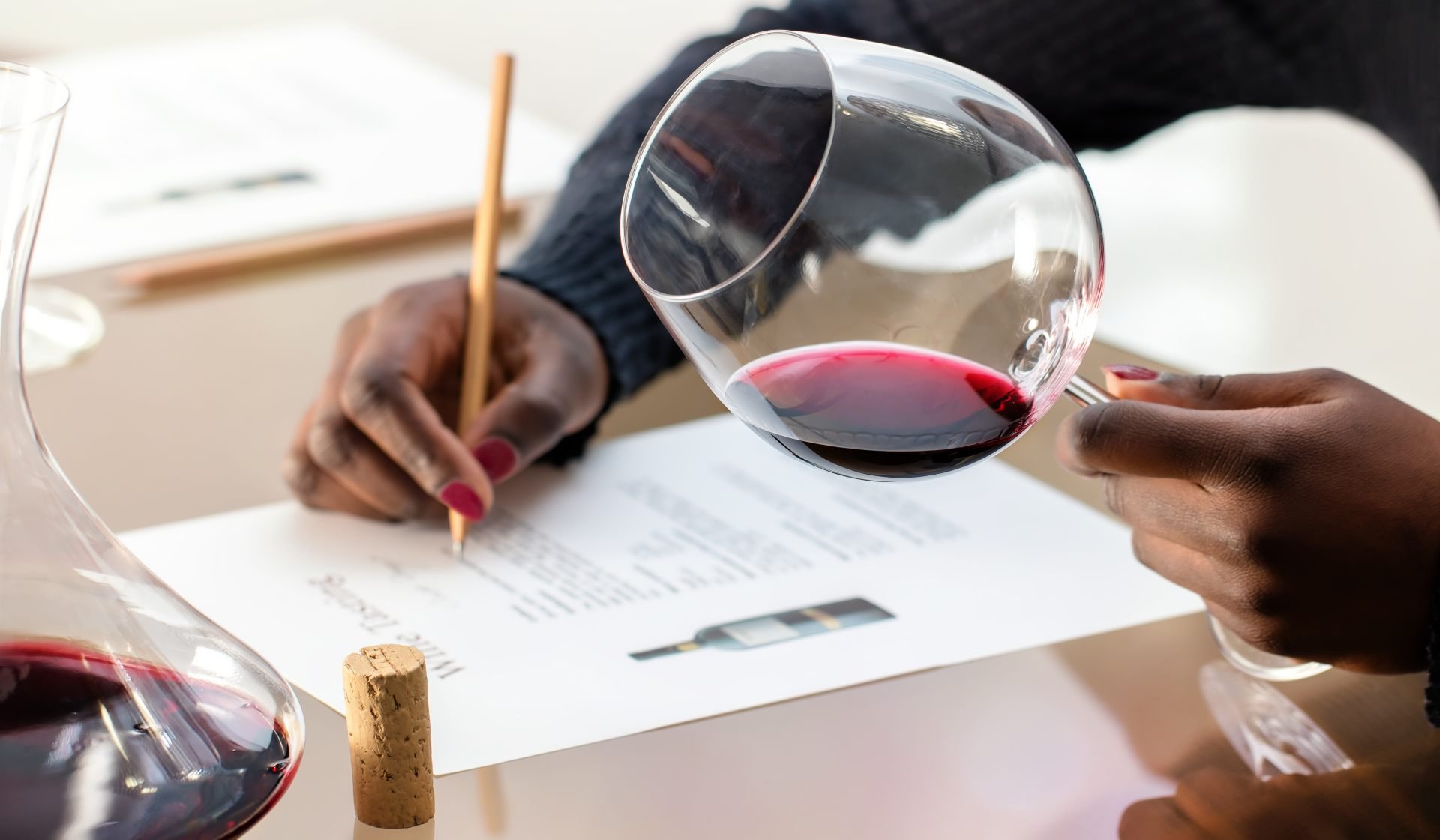 COVID-19, social distancing, and quarantine may have set your social calendar back – but why not use the downtime to build your wine knowledge? Wine is, by its nature, a beverage that's enjoyed in the company of the others. If you spend the time to learn about wine, you'll find it will enrich your social experiences later on – and you don't even need to be a sommelier.
There are a ton of great reasons you should be learning about wine. Here are just a few.
The more you know about wine, the better wine you can buy
How did you pick the last bottle of wine you bought? Was it because of the price? Was it a brand you already like? Was it because it had birds on the label? Did you pick it because someone you trust drinks it? Did you panic and buy what the person in front of you bought?
Once you know more about wine, you can buy the right wine for any occasion without having to guess. Even basic wine knowledge can go a long way. Do you know the best wine to give as a birthday gift? What about at a wedding? If you need to buy a kosher wine for Passover, where do you start? Bone up for a true bon appetit.
Learning about wine can improve your sense of taste and smell
The human nose can detect thousands of aromas, but we only expose ourselves to a fraction of those on a daily basis. Tasting wine engages the olfactory (smell) and gustatory (taste) senses, making it a more sensory experience than simply drinking. In fact, most of what you "taste" when tasting wine is actually your olfactory senses responding to the aroma of wine as it passes through your mouth.
Wine tasters look for five main things when tasting wine:
Color: Look at the color, opacity, and viscosity of the wine
Aroma: Determined by the variety of grape used to make it
Bouquet: A smell derived from the winemaking process, like the barrels it was fermented in
Taste: It'll all taste a little sour, but what else is there? Sweetness? Saltiness? Bitterness?
Aftertaste: How long does the smell/taste stick around, and how does it change with time?
Because it's such a demanding experience, learning about wine can help sharpen your sense of taste and your sense of smell, both of which naturally degrade over time. Because they've trained their senses, expert sommeliers and amateur taste-testers alike can distinguish a broader range of flavors – not just in their wine, but in many foods and drinks.
Learning about wine is learning about the world
Every bottle of wine is a reflection of the place where it was made. Chianti comes from the Chianti region of Tuscany; Burgundy gets its name from the east-central region of France; Napa Valley, Willamette Valley, and other American wine categories get their names from the areas they come from, and those places are famous for their wine.
Learning the types of wine and how they're different from those in other regions of the world gives you an appreciation for the culture, geography, and agriculture that makes each place unique. Hugh Johnson's The World Atlas on Wine is one of our favorite books on signature wines from around the world, and Wine Spectator is a great way to get insight on the international wine scene.
Learning about wine is personally gratifying
The wine world is an immense one, so it might seem like a lot to take in at once. But learning about wine is an opportunity, not an obstacle – it's a chance to get involved, socialize, connect with old friends and make new ones.
Everybody has a favorite TV show, a favorite celebrity, some people have a favorite chef – you can have a favorite wine, too. And with enough wine knowledge, who knows? Maybe it'll become your friends' favorite, too.
Beginner wine pairings to try at home
To get you (and your taste buds, and your olfactory senses) started, here's a list of basic wine and food pairings. As you try them during quarantine, think about what you're smelling and tasting, think about the place it came from, and think about why those flavors fit so well together.
By trying some of these pairings – or even solo wines – you'll become a sharper taster, a more curious person, a global thinker, and ready to pick the right wine for any occasion. Shop the selection at Haskell's for all your wine-learning needs!