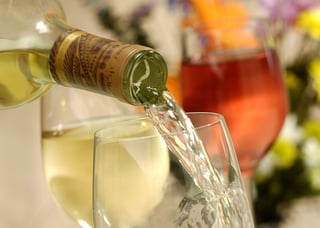 We love wine and love writing, talking, drinking and sharing everything about it. Are you a wine whiz, or know one? Last year, we entertained you with five fun facts about wine. But this year we decided to dig deeper. Here are ten more fun facts to share with your friends.
What surprises you the most? Enjoy!
Ten Fun Facts About Wine
1. Vikings and wine. Vinland is believed to be the Norse name for land where the Vikings found grapes growing wild. Thanks, Lief Eriksson, but where exactly is Vinland? Probably in Canada.
2. Port wines tend to have the highest alcohol content – hovering around 19-22 percent ABV. Sweet wines, like Moscato, tend to be among have the lowest at around 5 percent.
3. Need to serve about 96 guests a glass of champagne? Consider a Balthazar. That's a large (very large) format bottle of wine that holds 12 liters of wine, or 16 750ml bottles.
4. How many large format wines are there? Plenty. All wine bottle sizes have a unique name and many large format wine bottle sizes are for biblical characters. For instance, Jeroboam, Methuselah, Salmanazar, Balthazar, Nebuchadnezzar, Solomon, and Melchizedek.
5. Frozen goodness. Ice wine refers to dessert wine made from grapes that have been frozen while still on the vine. Canada and Germany produce most of the world's ice wine. Here in Minnesota, Alexis Bailly produces a lovely ice wine.
6. Love of wine. If you are reading this, you are likely an oenophile.
7. Fear of wine. It's real. Oenophobia refers to the fear of wine. It's the saddest thing we've read today.
8. From sea to shining sea. There are about 3,000 commercial vineyards in the United States.
9. Roll out the barrel. One barrel of wine has about 800 pounds of grapes.
10. Wine research in Minnesota. The University of Minnesota has one of the most prominent wine grape research programs in the country.
You need a glass of wine now, right? We've got you covered. Shop now and we'll deliver.
Cheers!