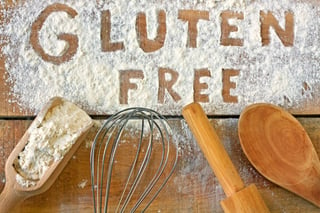 Gluten sensitivity, or celiac's disease, can make everyday eating and drinking laborious. For many, that means many beers and whiskeys are off limits (whiskeys are made with gluten-containing cereal grains). So, what are the best gluten-free liquor options? Good news. There are plenty. Of course, you know yourself better than anyone, so if you aren't sure, stick to something you know works.
What's traditionally gluten free
Most wine is considered gluten-free because it is made from grapes, which are naturally GF. However, it might not be the wine but the aging process that might affect those with extreme sensitivity, because some winemakers use some flour or wheat paste to seal oak barrels. If your not sure, check out website of the winemaker.
Rum, tequila, and potato vodka are gluten-free. Other GF vodka includes those made with corn, grapes, rice, or sugarcane.
Cider beers are also great option for those who want a cold, crisp GF option. Most are gluten free, but read labels to ensure barley isn't added.
Gluten-free beer
Though beer isn't traditionally thought of as GF, more and more options are becoming readily available for those on a gluten-free diet. Here are some terrific options:

Lakefront New Grist - A crisp, refreshing session ale brewed from sorghum, hops, water, rice and gluten-free yeast grown on molasses.
Green's Dry-Hopped Lager - A Belgium lager with a mix of citrus-floral aroma sensations clean with a light malt taste, but with an herbal, hoppy aftertaste.
Omission Lager - A refreshing and crisp beer, brewed in the traditional lager style from Oregon.
Gluten-free whiskey
While most whiskey is off-limits, we have two GF options worth trying from Koval.