In honor of Veterans Day, we'd like to share this story about Haskell's, World War II, a veteran named Armand Crump — and some missing whiskey. Special thanks to Dave Arundel for the wonderful write-up of this fascinating story.
It is 2015. The 70th anniversary of the end of World War II. Germany surrendered in May 1945, and Japan formally surrendered in September 1945. The past year h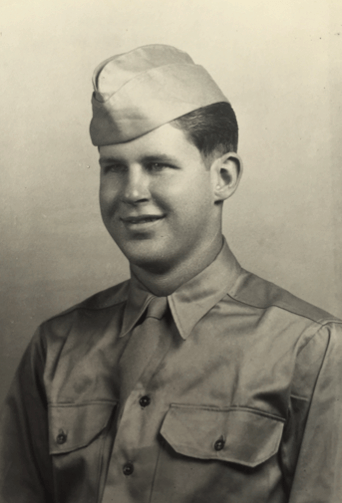 as brought us many anniversaries, and even a couple WWII movie blockbusters, "Fury" and "Unbroken." But not all of the great stories about the Great War took place in Europe or in the Pacific. Here is a story that you have never heard, about a remarkable man who is still with us at age 90, Armand Crump. I met Armand recently in California, and when he heard I was from Minnesota, he asked me if I had heard of Haskell's Liquors. I said, "of course I have heard of Haskell's Liquors. They have 13 stores in the Twin Cities." Armand told me he had a story about the war and Haskell's Liquors that no one had ever heard. This is Armand's story!
This story also concerns Benny Haskell, the founder, along with his wife Fritzi, of Haskell's Liquors, a Minnesota institution since 1934.
In 1942 at age 18, Armand Crump was sent by the Army Air Force to Yale University to attend Aircraft Engineering Officer School. After completion of a one year course, he joined the Army Air Force with the rank of 2nd lieutenant. He ended up at Biggs Field, the Army Air Force base in El Paso, Texas. At the ripe old age of 21, Armand was in charge of keeping 16 B29 bombers ship shape and ready to enter combat. He had 150 mechanics and 2 clerks under his command.
The war had ended in Europe and the word was that Armand's B29's were going to be leaving soon, assigned to the war in the Pacific. Armand's mechanics were getting antsy, word had come back from the Pacific that alcoholic libations were in short supply. A couple of the mechanics came to the boss with this idea – "let's take a collection, and buy a bunch of liquor to take with us when we fly out to the Pacific." Simple enough plan. The clerks mimeographed a couple grids. Money was collected and accounted to each man, and even favorite beverages were listed.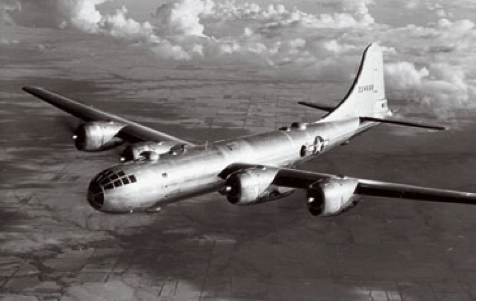 The B29 Bomber
The word got out that Armand's office was going to "make a run" for some alcohol. Suddenly, everyone wanted in on the buy. Pilots, officers, cooks, MP's…everyone! A total of over $5,000 was collected! That was quite a sum, considering the mechanics earned $20-$30 per month in pay. The money was put in a couple bags, and Armand and a couple clerks headed into El Paso and the surrounding area, but the shelves were empty at every store they attempted to buy liquor at!
No one thought this could be so hard. They had over $5,000 in cash to buy booze, but there was no booze to buy anywhere. The only pay phone was at the NCO club, and they used brown bags of quarters to call Albuquerque, New Orleans, Phoenix, Chicago, and all over Texas. No luck.
Finally, in a call to a distributor in Florida they were told, "there is only ONE guy who can get you what you want. His name is Haskell…and he is an old bootlegger. He runs an operation out of the Twin Cities." Bingo! The next call was to Benny Haskell. Armand made the call…Benny Haskell said "yes"….he could supply $5,000 worth of liquor to the men stationed at Biggs Air Field in El Paso, Texas. But…the call took an ominous turn when Haskell asked Armand, "Are you fighting men?"
Armand stumbled a bit…but replied…"Why, yes we are fighting men." Haskell asked him again…"Are you fighting men?" Armand said that if he told Haskell they were paper pushers at an Army Air Force base in El Paso, Texas, there would be no booze! So, Armand adamantly replied, "YESSIR…we are fighting men!"
A deal was struck. Honeywell had an airstrip near their plant in Minneapolis. Haskell said, "there is a pay phone at the field…call us when you arrive." The Executive Officer at the base was in on the deal and approved the dispatch of a B17 Bomber to make the pick-up. The plane left El Paso with two pilots, Armand Crump, and $5,000 in cash! When they landed at the dirt strip at Honeywell, Armand made his call and a truck was dispatched to pick him up and bring him to Haskell's. The pilots stayed with the B17 bomber.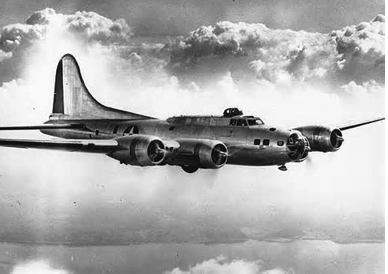 The B17 "Flying Fortress"
Benny Haskell greeted Armand when he arrived at Haskell's warehouse. It was obvious he could fulfill his end of the bargain, but again he asked Armand, "Are you fighting men?" Sensing that the wrong answer would blow the deal, Armand fired back, "We ARE fighting SOB's…and we are going to bomb the sh*t out of the Japanese!" Haskell nodded in approval.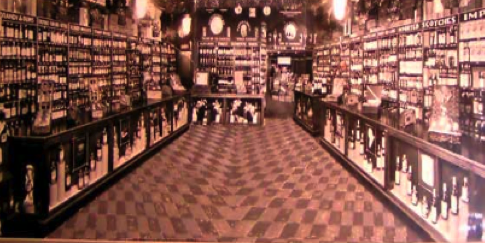 Haskell's Liquor Store, Circa 1934
Everything was very businesslike after that. Haskell called a couple of workers over and told Armand, "They'll take care of you." The truck was like a milk truck or bread van, and two of those trucks were loaded to the gills with $5,000 of liquor at wholesale prices. The booze was loaded on the planes, and according to Armand, not strapped down in any way! The pilots were getting uptight because it was getting dark, and the field was dirt and not lighted. The pilots were now worried about accomplishing a successful takeoff with their new payload. They enlisted the truck drivers and along with Armand they pushed the B17 back to the very edge of the landing strip, which bordered a cornfield! How do you push a B17 bomber by hand? By rolling the wheels slowly back!
So far so good. An uneventful flight brought them back to Biggs Field in El Paso. Two mechanics were assigned to guard the booty. Then, the Executive Officer delivered bad news. "You can't take the liquor to the Pacific…it isn't on the lading." The lading was the official list of exactly was to be put aboard each plane. A big part of the lading was weight distribution, and being careful to not overload any plane.
But the Exec was as thirsty as all the other guys and came up with a plan. "Divide the cartons of booze into 16 lots, and hide it into various compartments on the 16 bombers heading to the Pacific." The mechanics gladly obliged the Exec and hid the booze. Then suddenly the squadron was off to the Air Base at Kearney, Nebraska which was the final staging area before they flew to the Pacific. The planes were cleaned, maintained, fueled and lined up for final inspection, with $5,000 of liquor hidden in their airframes!
Armand was at the Officer's Club in Kearney, Nebraska when the news broke…the war with Japan had ended! Armand raced out to the flight line to witness some mechanics starting to tear the bombers apart to get at the hidden booze. Suddenly he heard one and then maybe two planes start their engines! The order was given that no one was to start an engine on a plane, and MP's were assigned to guard the planes pending the orders on what to do with them.
Armand had trained for three years for the chance to fight the Japanese in the Pacific. It was not to be. The "war to end all wars" had ended without his squadron seeing any duty in the Pacific.
3,970 B29's were built and deployed between 1943 and 1946. It is hard to estimate how many might still be in existence. But if any of the planes exist that were based at Bigg's Air Field in El Paso, Texas, they might be still carrying some fine, vintage whiskey, courtesy of Haskell's Liquors!
Not everyone who signed up got to the front. Many were based stateside or worked in behind-the-scenes jobs. Many, like Armand, prepared for something that never happened. I am glad Armand did not go to the Pacific…chances are he would not have come back, and if he had not come back, I would not have the dear friend I now have.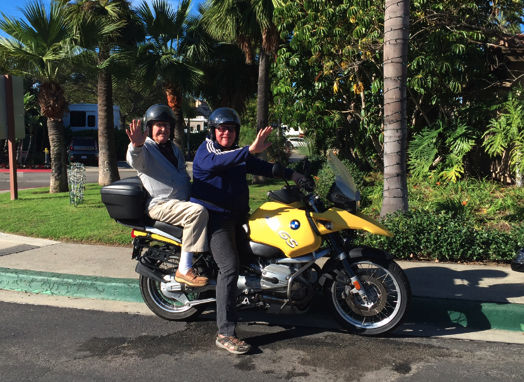 Here is a recent photo of me taking my adventurous friend Armand Crump on a motorcycle ride in California at age 90!
-- Dave Arundel
Founded in 1934, Haskell's has championed fine wines for over 80 years. We have 13 wine stores in Minnesota, two delis and one restaurant. As one of the top wine shops in North America, Haskell's is known for legendary service and one of the finest collections of wine, beer and spirits. Led by Chairman and CEO Jack Farrell, and the Farrell family, Haskell's continues to be at the forefront of the wine scene throughout the world. Haskell's also can ship wine, beer & spirits all throughout the world, the U.S. and we deliver locally.