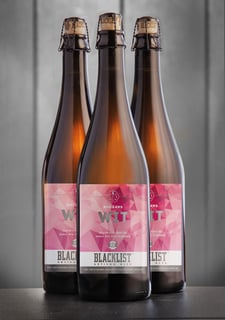 Are you a fan of Blacklist? Not the TV show, folks (consider the source), but the made-in-Minnesota beer brewed in Duluth? If not, you need to be, and here's why: it's really good. The North Shore beer scene is bursting. Beer aficionados "up north" have been quietly crafting some of the best brews around, and we're pretty excited to have these beers available for everyone of legal age to try. Blacklist Brewing focuses on small batches, hand-crafted, Belgian-inspired beers. This tiny production team is big on flavor-packed ales.
A few of the beers from Blacklist Brewing:
Minnesota has had a reputation for good beer, and the Duluth craft beer scene has been making headlines outside our great state. Check out what they are saying in the Chicago Tribune.
If you are heading up north or just visiting the Twin Ports, experience the scene for yourself. And, don't worry, when you come home, you can find the beer you fell in love with in our beer coolers. Don't see what you want? Let us know.
Founded in 1934, Haskell's has championed fine wines for over 80 years. We have 13 wine stores in Minnesota, two delis and one restaurant. As one of the top wine shops in North America, Haskell's is known for legendary service and one of the finest collections of wine, beer and spirits. Led by Chairman and CEO Jack Farrell, and the Farrell family, Haskell's continues to be at the forefront of the wine scene throughout the world. Haskell's also can ship wine, beer & spirits all throughout the world, the U.S. and we deliver locally.