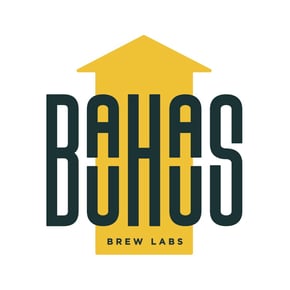 Another day, another brewery. And boy, are we one lucky state. If you haven't been introduced to the quirky crew of Bauhaus Brew Labs, no worries. It's more important you're introduced to the beer.
The Northeast taproom opened its doors just a year ago – July of 2014 – and best describes itself as a "craft brewery founded in 2012 by a family of musicians, scientists, artists and above all, beer lovers." The brightly colored mod-pop beer cans, graphics, and lovefest concur.
But it still comes down to what's inside the can, and their beer is excellent. You'll find these cans in our cooler:
Bauhaus' Four Core Brews
Wonderstuff - Hoppy Czech Pilsner, crispy, clean 5.4% ABV
Stargrazer - German Style Schwarzbier (black lager), black in color, light in taste 5.0% ABV
WINTER BONUS: Winterloper – A smooth and silky Baltic Porter, just for the winter. This seasonal beer was announced on Facebook with this, well, quirky video. 8.0% ABV

Need help keeping track of breweries around the state? Check out the map of Minnesota breweries put together by our friends at Growler Magazine. And, check out the taproom guide put together by Minneapolis-St. Paul Magazine

The buzz continues about Bauhaus' colorful taproom, where both dogs and their humans are welcome. While there's no kitchen, there are plenty of choices for eats, with a different food truck scheduled for each night the brew house is open.

Can't get to the taproom but want some of the great beer? We are here for you – come on by or we'll deliver to your door!
Founded in 1934, Haskell's has championed fine wines for over 80 years. We have 13 wine stores in Minnesota, two delis and one restaurant. As one of the top wine shops in North America, Haskell's is known for legendary service and one of the finest collections of wine, beer and spirits. Led by Chairman and CEO Jack Farrell, and the Farrell family, Haskell's continues to be at the forefront of the wine scene throughout the world. Haskell's also can ship wine, beer & spirits all throughout the world, the U.S. and we deliver locally.