The results are in—it's a good time to buy liquor in Minnesota. Thanks to Total Wine's entrance into the Minnesota liquor market, the effect has caused a price war among Twin Cities liquor vendors.
So what does this mean for Haskell's shoppers? Cheap booze, of course.
Watch here:
Note: Video may take a few seconds to load.
Want to see the full story? Click here.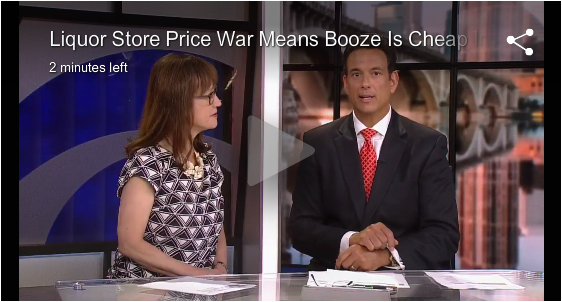 Founded in 1934, Haskell's has championed fine wines for over 80 years. We have 13 wine stores in Minnesota, two delis and one restaurant. As one of the top wine shops in North America, Haskell's is known for legendary service and one of the finest collections of wine, beer and spirits. Led by Chairman and CEO Jack Farrell and the Farrell family, Haskell's continues to be at the forefront of the wine scene throughout the world. Haskell's also can ship wine, beer & spirits all throughout the world, the U.S. and we deliver locally.