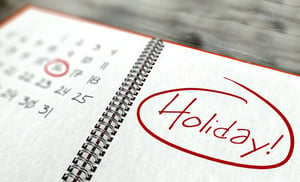 After a busy summer of bright cocktails, crisp beers, and refreshing wines, it's time to turn our attention to the fall.
Have you heard what's happening at Haskell's? We have three months of exciting events coming up and want to see you there. Here's the 411 on our upcoming events.
Weekly Free Tastings
Don't sleep on our regular, week after week free tasting events in a few of our stores. That's right — free is a price we know you love! Some tastings will be specific wines, organized by region, or you might even get to sample some beers or spirits. Check the events page regularly and find a tasting at the Haskell's location closest to you. (My favorite tastings are Friday afternoons, the perfect way to kick off the weekend.)
Haskell's Hundred List Release - November 5
For nearly 50 years, Haskell's CEO Jack Farrell has used his experience with wine and world travels to narrow down the massive universe of wine and provide you top-notch recommendations that deliver loads of value for any price point. These great wines are compiled into Haskell's Hundred List each year based on their quality, availability, and value.
We want you to come celebrate the release of 2019's Haskell's Hundred List! Check on the events webpage to join the party Tuesday, November 5, 2019.
Haskell's Very Important Wine (VIW) Tasting - November 16
Everyone loves the free wine tastings that occur at some of our stores. But sometimes, you want a more curated experience and a more discerning selection of wines. That's why we created Haskell's VIW (Very Important Wine) Tasting.
Join us Saturday, November 16, 2019, and go on a guided journey with expert sommelier wisdom that will help you learn more about what's in your glass and enjoy each one to the utmost.
Find a VIW Tasting location on the events page.
Beaujolais Release Day - November 21
OK, so I may be biased, but this is one of my favorite events of this fall. (My name comes from the wine region Beaujolais!)
In celebration with French winemakers and their release of Beaujolais Nouveau wine on the third Thursday of November each year, we're bringing this notorious wine release party to the Twin Cities. Plan to party with us Thursday, November 21, 2019!
What's the deal with Beaujolais? Well, this delicious French red wine walks the line between big, rich, and fruity yet light, acidic, and cleansing in the best possible way — perfect all year, and especially suitable for holiday tables with lots of different food flavors.
Black Friday - November 29
It's not just for electronics and clothes and toys. We've got sales, too! Stop by a Haskell's location on Black Friday, November 29, 2019, to rest from the hustle and bustle of holiday shopping, and treat yourself to some great sales on select wine, beer, and spirits.
Small Business Saturday - November 30
We've got 11 locations, a restaurant, and a wine bar, but we're still a family business that cares about our customers and providing the best value around. We'd love to see you on Small Business Saturday, November 30, 2019, and send you home with a special bottle of wine or three.
Cyber Monday - December 2
After the busiest shopping weekend of the year for many, sit in the comfort of your home (or during your lunch break at work) and order some quality wines, beers, and spirits on our website. Check haskells.com on Cyber Monday, December 2, 2019. These sales are online only!
Sparkling Wine Grand Tasting - December 7
Did you know we have a Winter Sale? Did you know we want you to help us kick it off with a pop at our annual Sparkling Wine Grand Tasting?
It's true. Stop by any Haskell's location between 2–5 p.m. on Saturday, December 7, 2019, to sample some of our favorite bubbles. We'll open dozens of sparkling wines at each of our locations so you can do some practical research before you choose which bottles to stock for your Christmas, New Year's, or general holiday needs.
We can't wait to see you at these events before the end of the year.