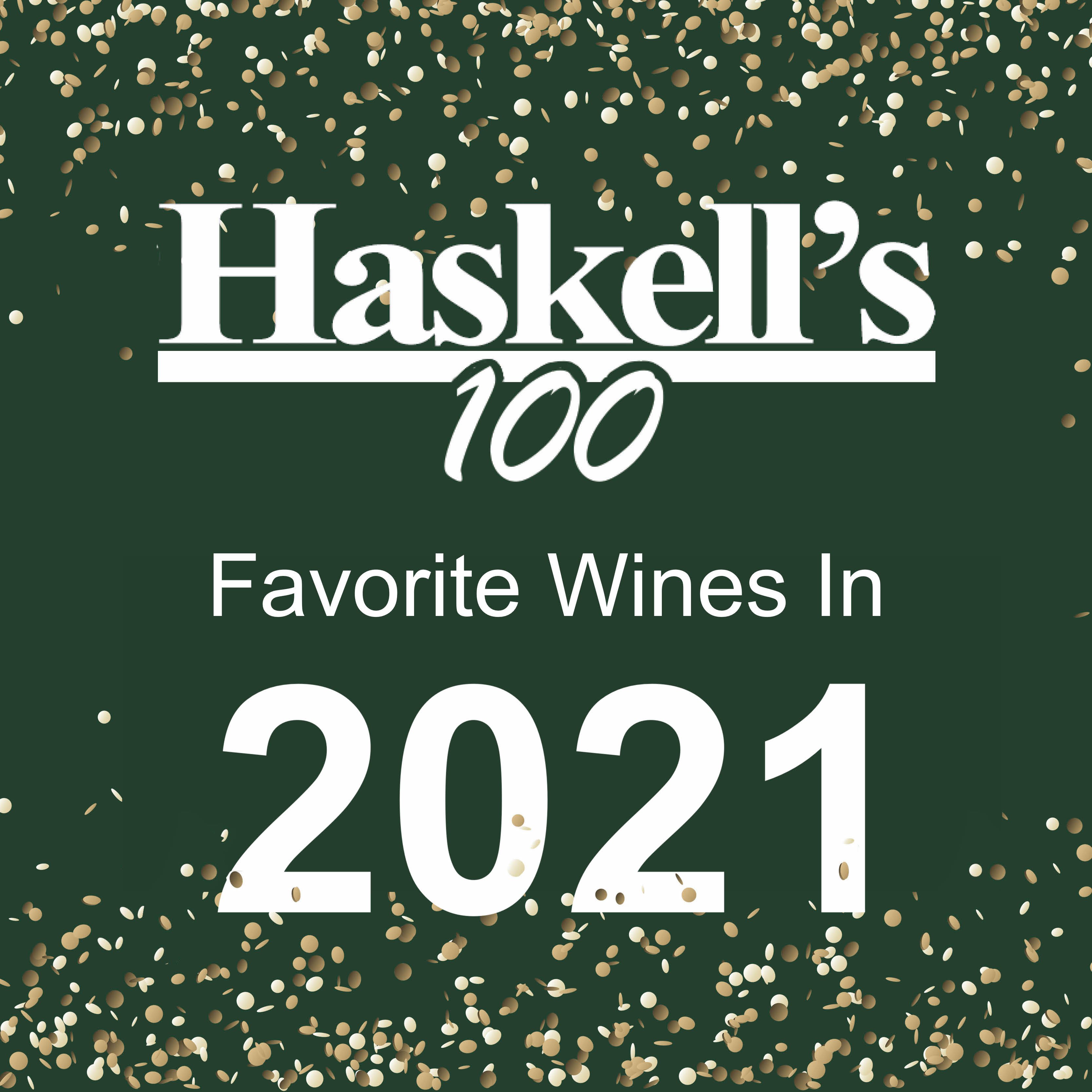 This might be one of the most fun "work" projects we do all year. After sampling hundreds of wines from across the globe, we collect our thoughts into our favorite 100 -- and maybe they become your favorite 10, 12, or 100 wines in the Twin Cities for 2021!
Jack Farrell and the Haskell's family have tried these wines once (or twice), and we can vouch for their quality and value.
Here's the story of the Top 12 wines on our 2021 list.
We hope you enjoy a few for yourself, a few more with friends, and all 100 if you're looking to contribute to our blog!
The Top 12 Wines in our Haskell's 100
#12: Emilio Moro Finca Resalso
This Full Tempranillo from the stony hills of the Ribera Del Duero is a deep violet looking wine that offers rich flavors of cassis and blackberries. The mellow tannins make this treat a must have for the season. Serve with red meats.
#11: The Terrace Estate Chenin Blanc
This delicious white makes enough noise to call out chardonnay and sauvignon blanc drinkers to give it a try. The wine features luscious layers of apples and lemons. The light mango finish with a touch of minerality makes this a must-have for holiday banquets. In our opinion, this is the finest Chenin Blanc made in the United States.
#10: Chateau Du Cray Bourgogne Blanc
Shop Chateau du Cray Bourgogne Chardonnay
From the heart of burgundy comes our favorite affordable chardonnay treasure. The light golden glass offers flavors of apple, citrus, with a touch of hazelnut. The wine finishes with a touch of spiciness that is sure to delight all who partake. Its crisp acidity make it a natural to serve with scallops.
#9: Gloria Ferrer Etesian Pinot Noir
Shop Gloria Ferrer Etesian Pinot Noir
This beautiful Sonoma County Pinot is not to be missed. The glass gushes with ripe red berry and cherry goodness as the finish leads you to the delightful feeling of wanting more. Who could ask for more? This surprisingly elegant wine can be served with grilled salmon.
#8: Château Des Mille Anges Black Label
Shop Chateau Mille Anges Black Label
This bordeaux is no slouch compared to our wine of the year. Under the direction of the owner of Chateau Angelus, this estate has taken the heights of bordeaux greatness and placed it in an affordable bottle. The blend of 90% Merlot and 10% Cabernet Sauvignon flashes a deep purple color. The taste is a melange of ripe cassis and plums with a hint of vanilla. The finish is silky with a touch of spiciness. Our favorite unclassified Medoc pairs nicely with Lambchops. C'est Bon!
#7: Natale Verga La Storia 1895 Rosso Toscana
Shop Natale Verga la Storia Rosso Toscana
This Super Tuscan will bring a taste of the old world to your next feast. The glass shows a brooding purple delight featuring aromas of cherries and cocoa. The taste is a silky mix of red and black berries with some spicy oak qualities to it. A great red wine to be paired with any red pasta, as it cuts quite nicely thru the acidity of the tomato. Salud!
#6: Sancerre Alban Roblin
This Loire Valley gem is the most versatile wine in the Haskells Hundred.This wine features crisp, zippy flavors of white peach, lemon peel, and a touch of mango. The medium-bodied wine has fresh acidity that makes it the impatiently waiting partner for any soft cheeses, salads , or any seafood you can bring to your table. The wine is a fine Sauvignon Blanc, but with a college education. Serve with grilled vegetables or any white fish.
#5: Château D'aigueville Massif D'uchaux Côtes du Rhone Villages
Shop Chateau D'aigueville Massif D'Uchaux
In our house of Haskell's this is our go to 'everyday' red. This three grape blend (Carignan / Grenache / Syrah ) from the southern Rhone River Valley packs a powerful punch. The deep ruby color in the glass throws aromas of blackberries with some spicy oakiness. The robust mouthfeel greets you like an old friend. The finish lingers. Enjoy this wine with any hearty meal you want to take to the next level. Very versatile pairing, it can be served with pizza, pasta or any grilled meats.
#4: Chateau La Grande Roche Estate Cabernet
Shop Chateau La grande Roche Estate Cab 2019
Rick Forman is one of the very best winemakers in the world and this second label is a great find for you. Rest assured, last year's Wine of the Year has not slackened it's quality. This 1000 case production Napa Cabernet would be a welcomed addition to anyone's collection. The "Second Wine" from Forman Vineyards is a densely packed mountain Cabernet that features dark. brooding fruit that coats the palate with a haunting array of red and black fruits. This wine is a blockbuster Cab that will both delight and amaze those few who can acquire it.
#3: Domaine Thierry Mothe Chablis
Shop Chablis Domaine Thierry Mothe
From the northernmost stretches of Burgundy comes this classic chardonnay. This wine lets you know exactly where it comes from with hints of flintiness and touches of stony minerality. The crisp acidity leads you across a field filled with green apples, limes, and the occasional pineapple. The finish is clean and refreshing. This unoaked chardonnay is not to be missed this year! Try this with fresh oysters!
#2: Jean-Philippe Marchand Haute Côte de Nuite Le Parc Faye
Our friend Jean Phillip is a wizard when it come s to Pinot Noir and will dazzle any Pinot Noir lover. The noblest of grapes from the regal ground known as Burgundy. What could be better? This wine has a nice deep scarlet color in the glass. The palate swirls with cherry and black currants. The supple tannins carry the wine to an elegant finish. You will not regret your evening with this one.
#1: Cru La Maqueline
We couldn't believe the quality of this wine relative to its price. We were further blown away when the Oenophiles at Decanter Magazine scored it a 95/100. The powerhouse blend is roughly 90/10 Merlot to Cabernet. The wine tastes fresh and exciting, featuring gobs of blueberries and black cherries and is very accessible. Don't miss out on the complex floral aspects either. The finish is rich and smooth that leads to a heightened sense of well-being. Cheers to our favorite wine of the year! Try with a standing rib roast for a memorable experience! C'est Magnifique!