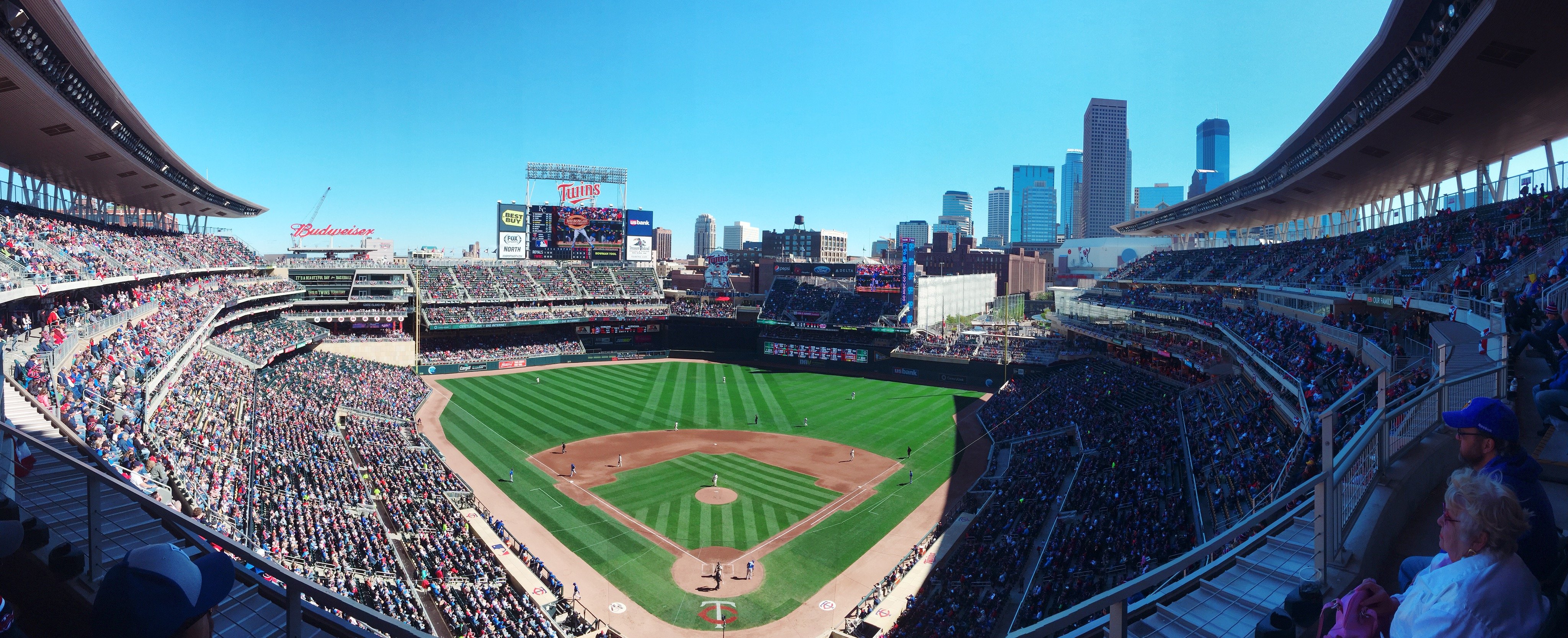 After a summer filled with Bombas and Wonderwall, the Minnesota Twins and Minnesota United Football Club are both going to the playoffs this fall. Better yet, the Twins clinched their division title and the Loons clinched their playoff berth within hours of each other.
In a state that hasn't had all that much playoff success in recent years (with the notable exception of the amazing Minnesota Lynx), cracking the bubbly for two teams on one night was something to celebrate! In fact, it inspired us to create some special Minnesota team-themed cocktails to enjoy throughout their playoff runs.
Minnesota Twins Bomba Pop
The Bomba Squad made history, literally. They broke the major league record for most "bombas" in a season (that's Eddie Rosario's nickname for home runs, if haven't been following along) and they kept going. They also became the first team to have five players hit more than 30 homers in the same season – Nelson Cruz, Max Kepler, Eddie Rosario, Mitch Garver, and Miguel Sano – so let's raise a glass to each of them. That's a lot of Bomba Pops!
Twins Bomba Pop:
(Makes one serving)
Ingredients:
Directions:
Pour 1 ounce of Grenadine into a glass.
Fill glass with crushed ice.
Slowly add 1 ounce of water.
Slowly add the blue mixture to the first glass.
Serve and cheer the Twins on to VICTORY!
MNUFC Loons Juice
If possible, Minnesota United's success was even more unexpected than the Twins. Sure, MNUFC showed great promise in its first two seasons under highly-respected head coach Adrian Heath, and all fans were looking forward to bringing the Dark Clouds and Wonderwall victory celebration to the new soccer stadium on University Avenue (which exceeded anybody's expectations), but the playoffs still felt like a reach for an expansion team in its MLS season.
Fortunately, nobody told Miguel Ibarra, Darwin Quintero, Mason Toye, goaltender Vito Mannone and the rest of their teammates. Now the Loons are playoff-bound and we suggest mixing up our Minnesota United-themed Loons Juice Cocktail, with Minnesota-made vodka, rum, and LOON Juice Apple Cider, to celebrate.
MNUFC Loons Juice Cocktail
Ingredients:
Directions:
Combine the cider and bourbon in a cocktail shaker filled with ice and shake until very cold (if serving a crowd, combine these two ingredients in a pitcher and refrigerate for at least an hour.
Strain mixture into an ice filled glass and top with the chilled ginger beer. Stir gently.
Garnish with an apple wedge and serve.
Bubbles to Celebrate
And finally, whether you're looking to celebrate our teams just getting to the playoffs, stocking up for our wins down the road, here are some of our best bubbles at any price point:
It's been an amazing year for our local teams and we can't wait to see how much more they have to offer. One thing we know for sure, we'll enjoy it every step of the way.
Cheers!