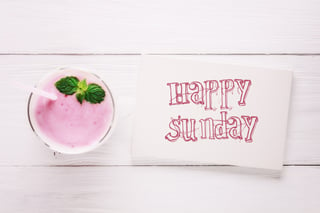 There are many reasons to celebrate this Independence Day, including the lift of Minnesota's 159-year-old ban on Sunday liquor sales. Starting July 2nd, 2017, Minnesota will allow off-sale liquor sales, which means ALL 13 Haskell's locations will be open on Sundays!

What does that mean for you?
You can be spontaneous! Brunch Mimosas just got easier. Sunday beers with brats just got faster. And while that Wisconsin beer run has been fun (we love you Wisconsin but it's our turn), your thirst can be quenched faster, quicker, and easier, seven days a week! No more stocking up on Saturday or running dry on Sunday.
Which Haskell's liquor stores are open Sunday?
All Haskell's stores will be open on Sundays beginning July 2nd from 11 am to 6 pm, and the inventory will be the same. If we stock it, you can buy it! Wine, spirits, beer, cordials, mixers, kegs, and accessories will all be available for purchase.
Liquor sales on Sunday: What can you expect?
This is new for us, too, so we'll be learning along side you! We are excited to be able to serve you. We anticipate some stores will be busier than others, and we even anticipate Sundays to eventually be the new Thursdays as the third busiest day of the week for sales. Stop by and we'll find out together!
Need more great news?
Delivery! Don't feel like driving? No worries. Keep soaking up the sun. We've got you covered. Just call any of our stores, place an order online for delivery or use our delivery app Drizly. We will continue our world-class delivery service EVEN ON SUNDAY!
Haskell's store hours:
Monday – Wednesday: 9 am – 8 pm
Thursday – Saturday: 9 am – 10 pm
Sunday: 11 am – 6 pm (beginning July 2)
Where to find us:
You can always find us online, and at these locations!
Minneapolis & The Big Cheese Co.
81 South 9th Street #130
612-333-2434
Minnetonka
12900 Wayzata Blvd.
952-544-4456
Saint Paul & The Big Cheese Co.
2221 Ford Parkway
651-698-8844
Bloomington
5155 West 98th Street
952-893-5440
Excelsior
One Water Street
952-474-3384
Port of Excelsior
One Water Street
952-474-0937
Maple Grove Super Cellar
15304 Grove Circle North
763-400-7888
White Bear Lake
1219 Gun Club Road
651-426-0022
Woodbury
6445 Lake Road Terrace
651-714-4188
Stillwater
2225 Curve Crest Boulevard
651-439-3399
Faribault
2921 Lavender Parkway
507-332-7173
Plymouth
4130 Berkshire Lane North
763-553-9198
Chanhassen
19900 West 78th Street
952-345-1115